Classic Bamboo (Dark Blue) (33"W x 59"H(Deep)) =Double-Sided Print=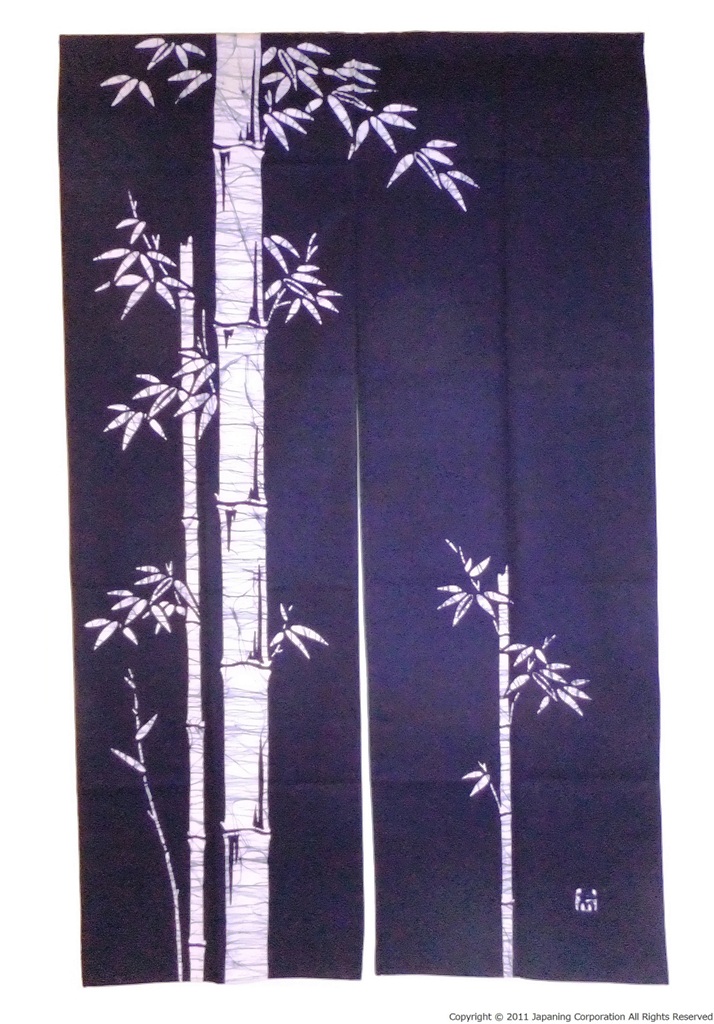 This is "Roketsu-zome" (batik-dyed) double-sided design (i.e. the same mirrored printing on the backside). Enjoy the naturally created small cracks in the design from the "Roketsu-zome" printing process (see the Roketsu-zome sample photos(2.9MB PDF)). Handmade by Kanbayashi family running the noren studio since 1963. Read more about this studio.

Product description
Product
Japanese curtain noren
Dimensions
85cm(W)X150cm(L)(33 1/2"W X 59"L)
Weight
400g (0.88lbs)
Content
100% Cotton
Origin
Kyoto, Japan
Brand
Kyoto Roketsu-zome
Care
Dry cleaning only
Notice

Please avoid direct sunshine.
A rod pocket of 1" diameter equipped on the top
Price

9,900

YEN

Item

Classic Bamboo (Dark Blue) (33"W x 59"H(Deep)) =Double-Sided Print=

SKU

Noren-SB-TakeNoren-Kon-85-150

Number of Stock: 2 in stock
Noren Shopping Guideline
Check the noren size before shopping and see if it fits to your room.
We can change this noren size, but it may cost a lot.
A noren rod (curtain rail) is NOT bundled. Prepare it on your side. As an option, we have separately selling one type noren rod here.
Noren fabric is often see-through. Japanese color tones may be different from what you know. We have noren demonstration pictures in our pamphlet (2.8MB PDF) and blog.