Extra wide - Gourd (batik dyed) (67"W x 17 23/32"H(Deep), plus approx. 1.5" high for loops)

Extra wide noren curtain of 170cm (67 inches) width, with hyotan (gourd) design. This noren is specially batik dyed. There are six panels (five splits) of 34 cm (13 11/32 inches) each. The design appears on both sides of the noren. A gourd is a symbol of prosperity and lots of children.

This noren curtain comes from a producer in Asakusa in Tokyo, and they focus on traditional dyeing methods noren.

Please visit our blog here about an idea of utilizing noren curtains at western homes.
Also, please look at noren demonstration brochure here (2.8MB PDF).

Our photograph book of noren (6.3MB PDF)
Price

8,400

YEN

Item

Extra wide - Gourd (batik dyed) (67"W x 17 23/32"H(Deep), plus approx. 1.5" high for loops)

SKU

Noren-SM-Hyoutan-Kincha-170-45-101-10
Sorry, this item is currently out of stock.
Product description
Product
Japanese curtain noren
Dimensions
170cm(W)X45cm(L) (67"W X 11 23/32"L)
Weight
300g
Content
100% Cotton
Origin
Asakusa, Tokyo
Print
Chu-sen (both sides print)
Care
Dry cleaning
Notice

Please avoid direct sunshine.
A rod pocket of 1" diameter equipped on the top

***FOR YOUR INFORMATION***
Please note: In most cases, a ready-made noren is not resizable for your special dimensions unless otherwise stated, because the initial setting (the design, stencil, etc) is already prepared for the ready-made dimensions.

For general information on noren, please read our brochure here.

Should you have any question about this noren, please contact us from the form here.

For a Japanese or asian restaurant, Sushi-bar, etc, if you wish to print your company's logo on a noren, please send us your inquiry from the custom-noren order sheet here.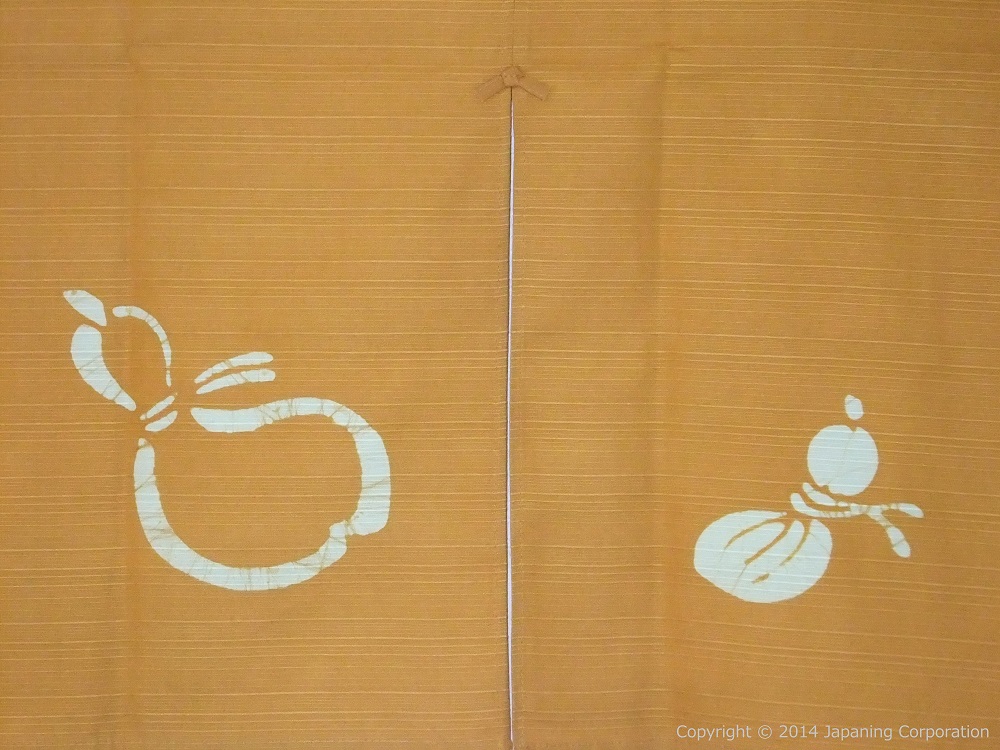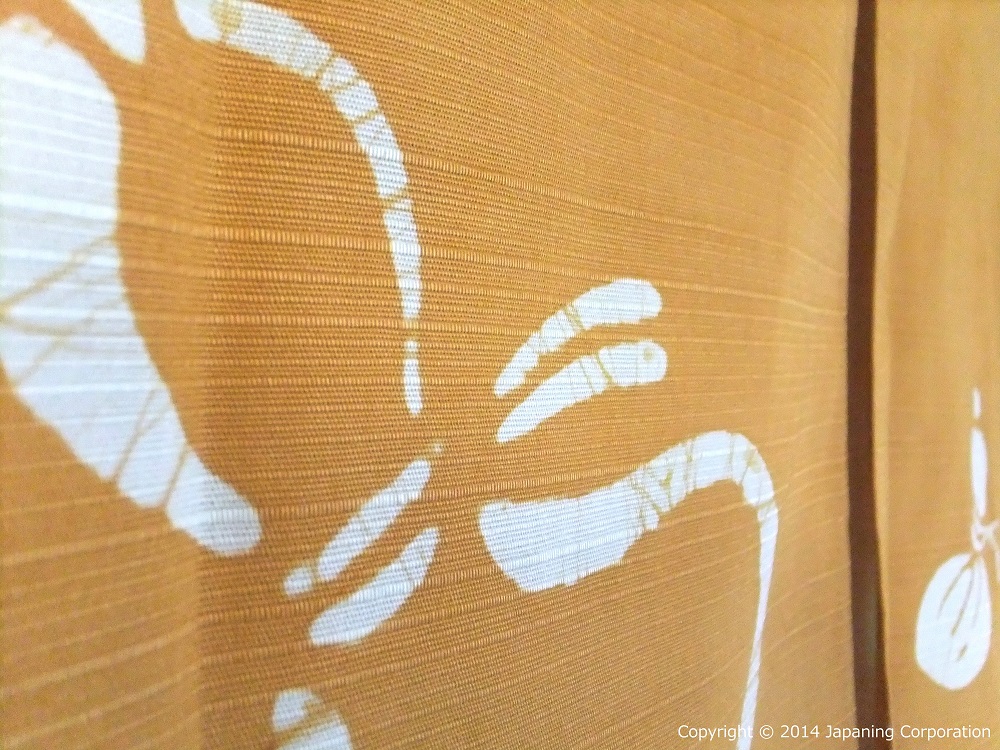 Please be advised that a noren is not quite a thick fabric, and sometimes it is see-through.
Disclaimer: These pictures are for your reference only. We cannot show 100% accurate looking, thickness, hardness and softness of the noren textile through pictures. Also, the texture is not always the same among the same material.