Ukiyo-e (Kinkaku-ji Temple and Maiko Girl) (33 1/2"W x 59"H(Deep))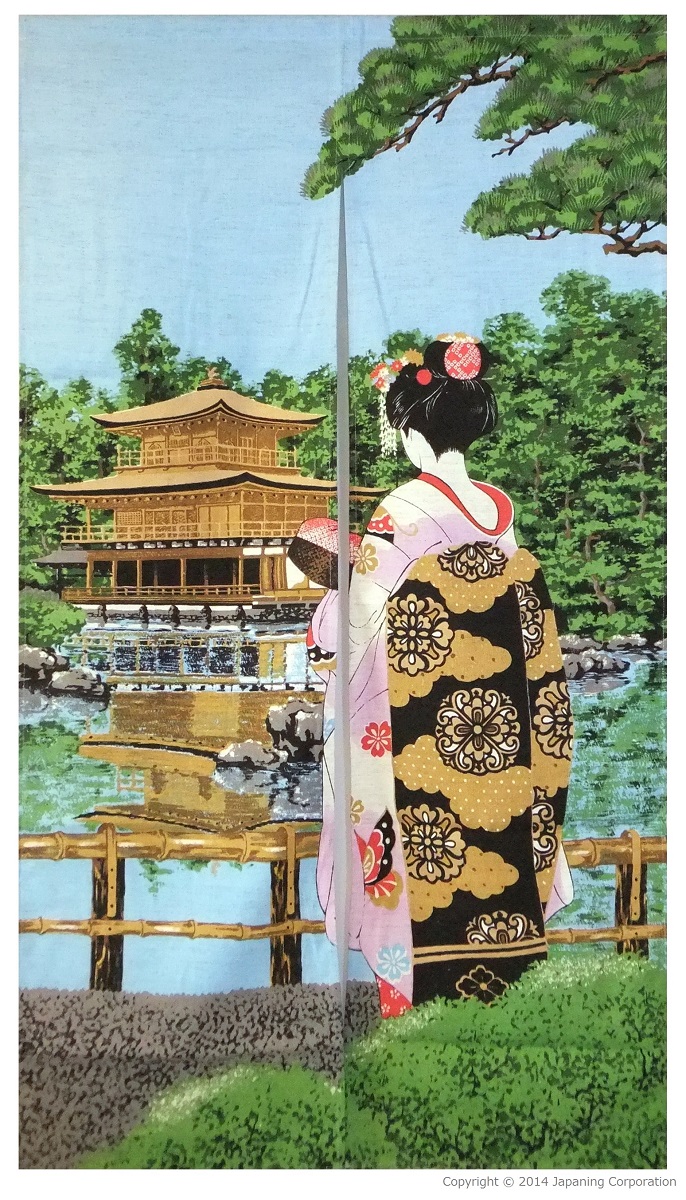 Made of chemical fiber. Maybe see-through.
Ukiyo-e tries to express dynamic movement through deformed pictures. Ukiyo-e may be an origin of the present Japanese Anime culture!

Note: If this is the first time to shop a noren with us, we suggest to read the information at the bottom of this page. Thank you!

Product Description
Product
Japanese noren (2 panels)
Dimensions
85cm(W)X150cm(L) (33 1/2"W X 59"L)
Weight
400g
Content
70% Rayon / 30% Polyester
Maker
Cosmos at Kiryu City, Gunma Prefecture
Care
Hand wash - Dry cleaning Not recommended
Notice

Avoid direct sunlight.
A rod pocket of 1" diameter sewn on top
Price

3,980

YEN

Item

Ukiyo-e (Kinkaku-ji Temple and Maiko Girl) (33 1/2"W x 59"H(Deep))

SKU

Noren-CM-MaikoKinkakuji-Mohea-85-150-3025
Sorry, this item is currently out of stock.
Noren notices
A noren is a fixed size textile product. We cannot change the size. Check the noren size before shopping and see if it fits to your room.
A noren rod (curtain rail) is NOT bundled. Prepare it on your side. As an option, we have separately selling one type noren rod here.
Use the noren indoor. Avoid direct sunlight, otherwise the design printed on the noren will fade quickly.
Noren fabric is often see-through. Color tones may be different from what you know. We have noren demonstration pictures in our pamphlet (2.8MB PDF) and blog.