Heian Story Black Leather Handbag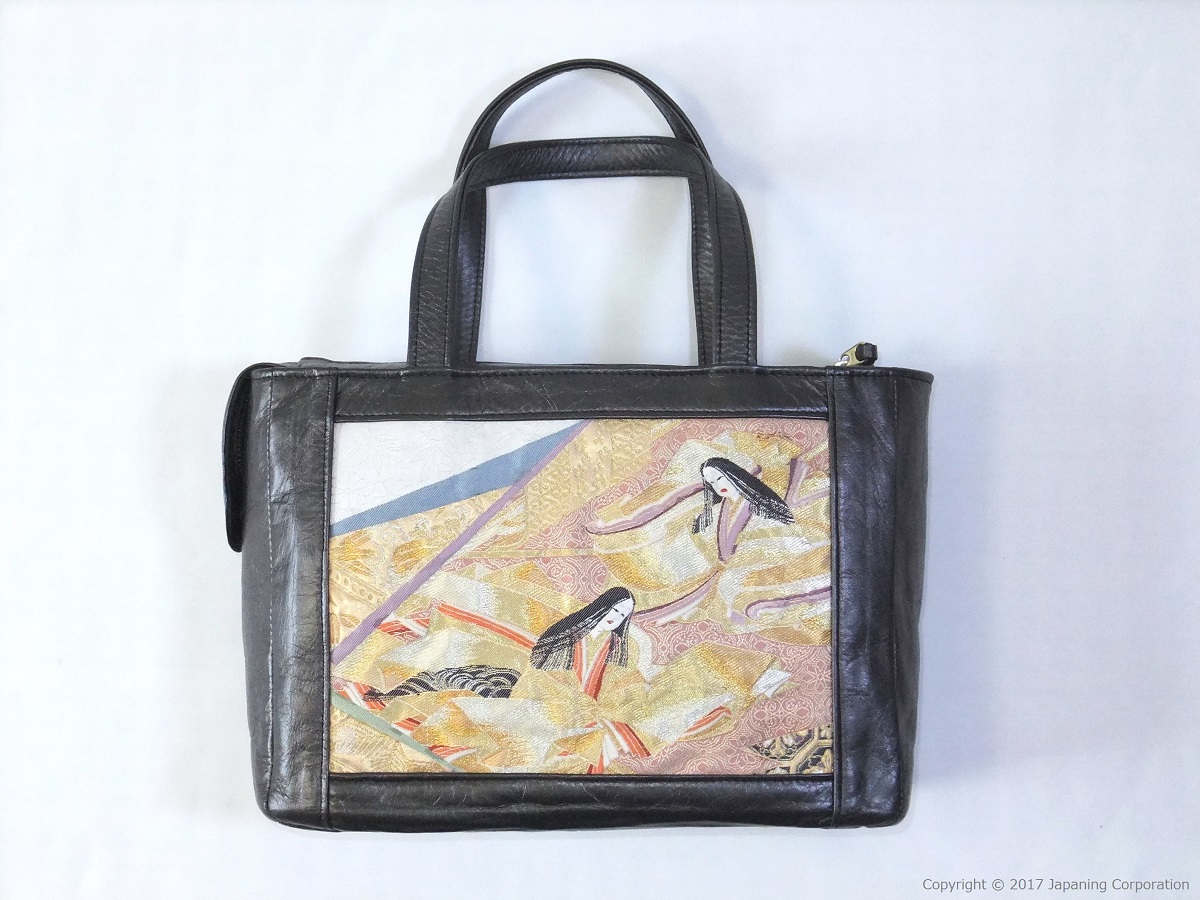 Beautiful only-one handcrafted black leather bag with Kimono women design fabric attached in front. The women in the design wear twelve-layered ceremonial kimono in the Heian-era. One-of-a-kind bag handmade by a craftsman named Shibata-san from Sendai, Miyagi Prefecture. His concept is to craft bags with Japanese traditional fabrics and items.
Dimensions are approximately 28 cm (W) X 20 cm (H) X 10cm (D), the handle is 17 cm high. One small zipped pocket and one letter pocket inside. The weight is 570g.

The word "Mingei" in this category comes from the sense of craftsmanship for people's daily livings. "Mingei" products are often tranquil, calm and not so fancy, but they pursue the convenience.
Price

17,900

YEN

Item

Heian Story Black Leather Handbag

SKU

Bag-Fukurou-NamaeFumeiBag-02

Number of Stock: 1 in stock