Ume Flowers "Congratulation" Character| 18L Size | Plastic | Empty Inside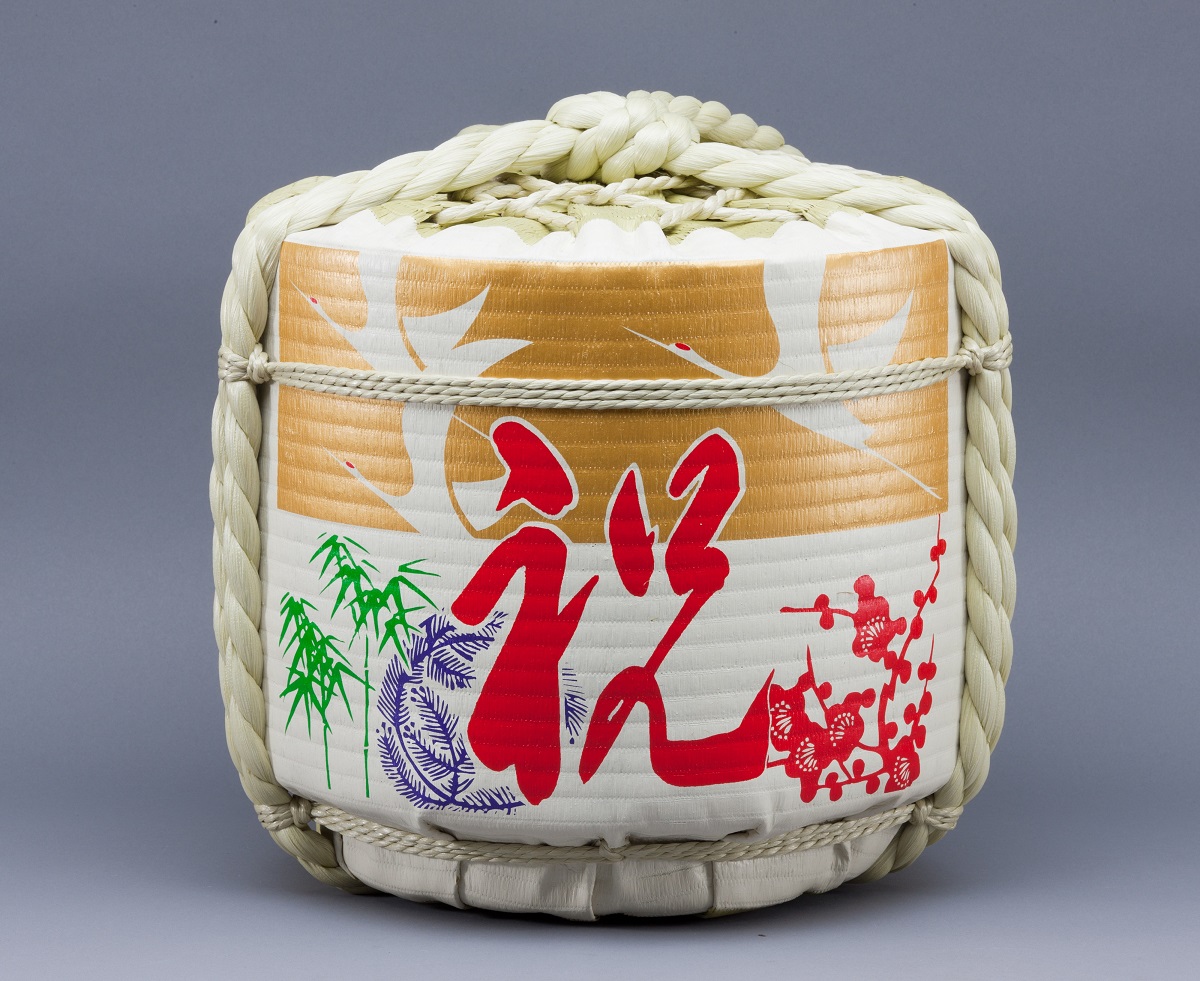 Note: The barrel is empty inside, no sake liquid inside. The barrel is for restaurant & bar interior decoration. Inquiries from interior designers, architects and shop owners are welcome! Please email us "support(at)nipponcraft.com" for questions. Thank you!

Mock-up "Sake" barrel made of resin (polystyrene foam, polyethylene and polypropylene).
Manufactured by "Kishimoto Kichiji" Co., Ltd. in Hyogo Prefecture.

18L Model Dimensions: approximately 40 cm diameter, 42 - 44 cm high
18L Model Weight: 2,30 kg

The 18L capacity model is suitable for displaying on a shelf.

We also have 1,8L (very small), 36L (bigger) and 72L (the biggest) models according to your space.
1,8L: 20cm diameter X 20cm high, 0,34kg
36L: 50cm diameter X 50cm high, 4kg
72L: 60cm diameter X 63cm high, 5kg
All barrels price list (PDF)

Order & Shipping Notes:
Every barrel will be newly hand-crafted by the maker on your order. Please allow approx. 10 working days for production on your payment.
Each barrel will be shipped separately in a special box and no other items can be stored or shipped together. Only one barrel in a shipping box.

Price

22,000

YEN

Item

Ume Flowers "Congratulation" Character| 18L Size | Plastic | Empty Inside

SKU

Komodaru-KM-Iwai-Ume

Number of Stock: 50 in stock