ENSO Zen Circle | Hand-Drawn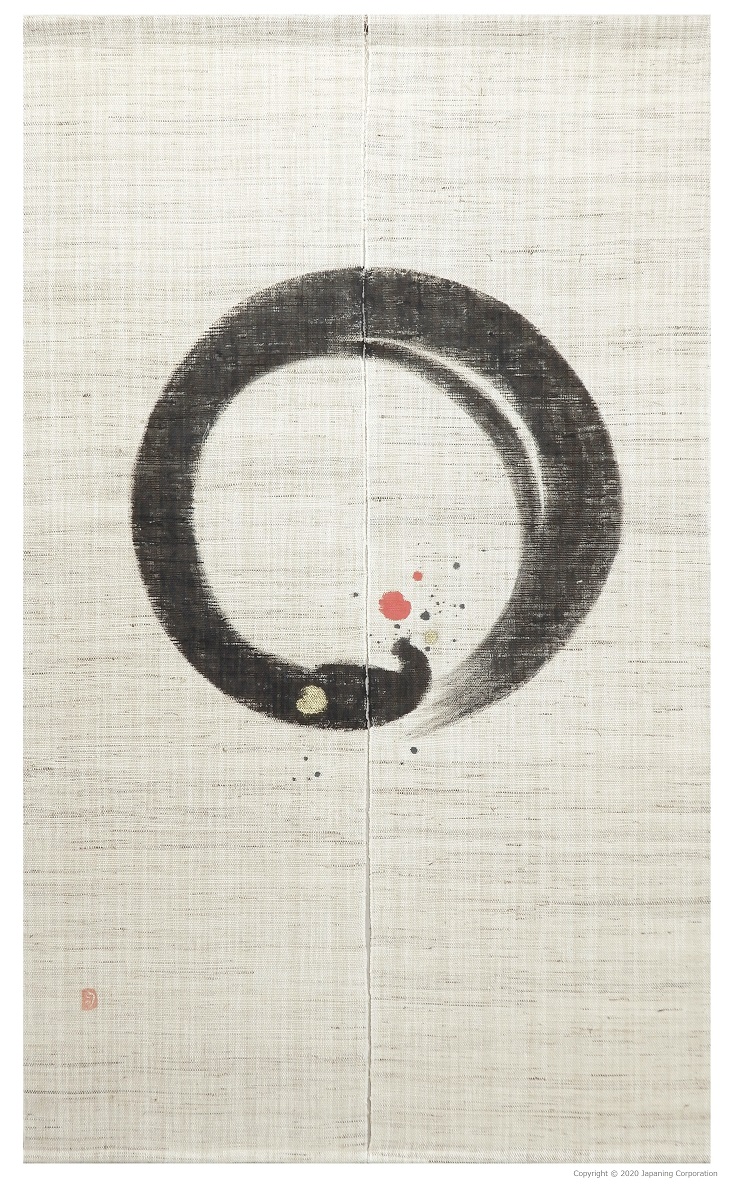 Special Note: Custom noren for a decor. Any size is okay if within our craftsmanship. Please contact us for estimating your original size. The lead time for custom-making the original size is 2 or 3 weeks. The noren will be hand-crafted by Uno Co. Ltd., a traditional noren manufacturer in Kyoto.

The size of the mock-up shown in the photo is: 88 cm wide X 150 cm drop.
If the mock-up size is okay, please simply place the order through the cart below. The price is listed below. We will craft and ship in 2 - 3 weeks. The noren is made of 100% cotton. The mock-up is made from our standard size fabric roll with either side not stitched, so it is relatively inexpensive.

The extra cost for custom-sizing -
Making it just narrower : Additional 3.000JPY
Making it just longer < 300 cm : Additional 6.000JPY
Making it just wider < 160 cm: Additional 8.000JPY
Making it wider < 160 cm and longer < 180 cm : Additional 10.000JPY
For bigger than these, please contact us individually.

The design will be hand-drawn by an artist in Kyoto on your order. The artist will adjust the design layout depending on the size of the noren. Since hand-drawing, we cannot provide a preview how the design will be adjusted before the arrival to you. The artist will try to layout the design in the best balance.
Design adjustment per the size (if necessary) cost: Additional 15.000JPY requested by the artist

As a note, the order cannot be canceled once it is finalized as it is the custom-making. Thank you in advance for your understanding.
Price

29,600

YEN

Item

ENSO Zen Circle | Hand-Drawn

SKU

Noren-Uno-OJ-KurozumiMaruNR-Kinari

Number of Stock: in stock