ENSO: Zen Circle - Olive Green (85cm W x 150cm H) | Double-Sided Print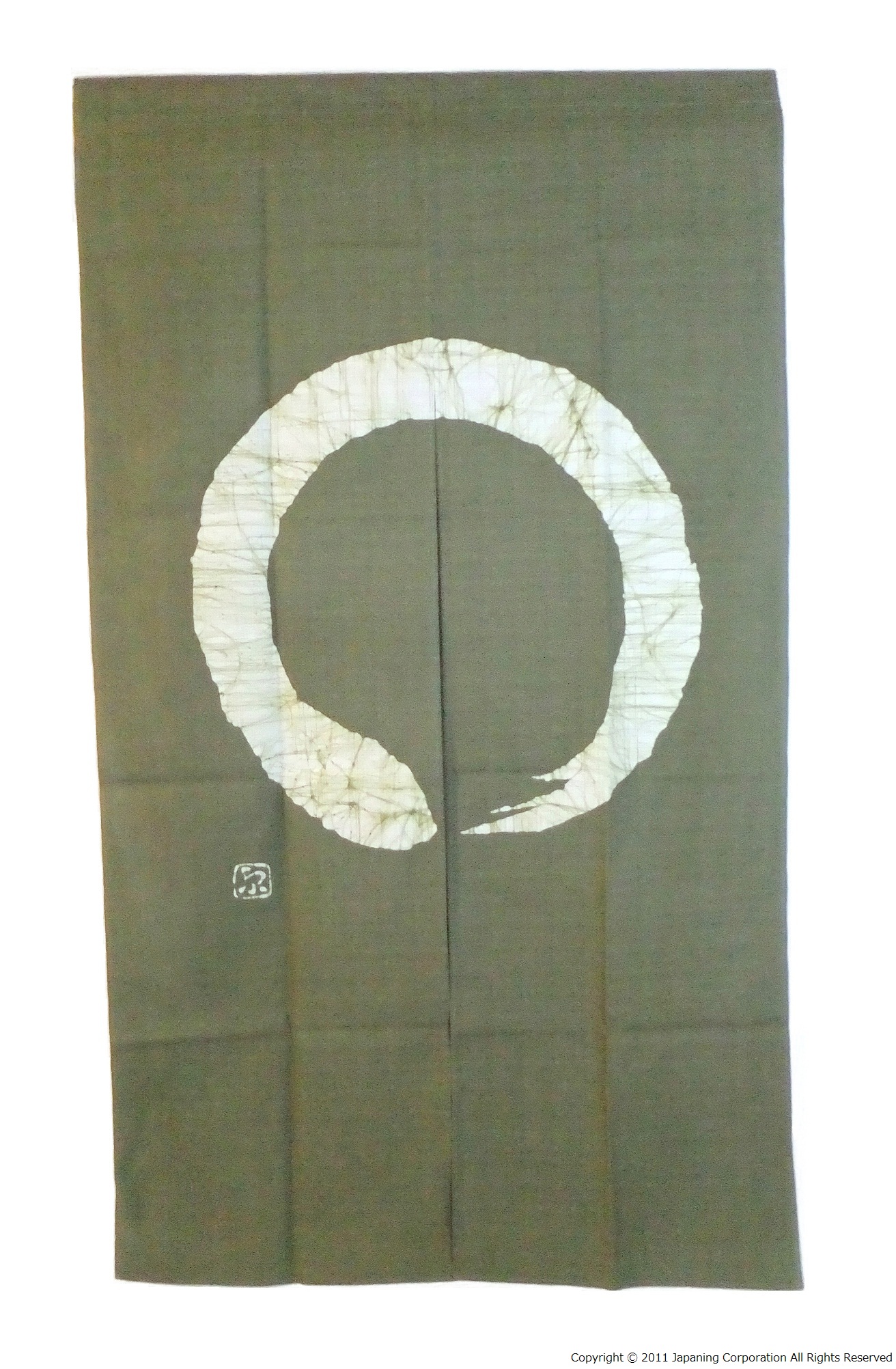 This is "Roketsu-zome" (batik-dyed) double-sided design (i.e. the same mirrored printing on the backside). Enjoy the naturally created small cracks in the design from the "Roketsu-zome" printing process (see the Roketsu-zome sample photos(2.9MB PDF)). Handmade by Kanbayashi family running the noren studio since 1963. Read more about this studio.

Product description
Product
Japanese curtain noren
Dimensions
85cm(W)X150cm(L)(33 1/2"W X 59"L)
Weight
400g (0.88lbs)
Content
100% Cotton
Origin
Kyoto, Japan
Brand
Kyoto Roketsu-zome
Care
Dry cleaning only
Notice

Please avoid direct sunshine.
A rod pocket of 1" diameter equipped on the top
Price

14,600

YEN

Item

ENSO: Zen Circle - Olive Green (85cm W x 150cm H) | Double-Sided Print

SKU

Noren-SB-MaruNoren-Midori

Number of Stock: 1 in stock
Noren Shopping Guideline
Check the noren size before shopping and see if it fits to your room.
We can change this noren size, but it may cost a lot.
A noren rod (curtain rail) is NOT bundled. Prepare it on your side. As an option, we have separately selling one type noren rod here.
Noren fabric is often see-through. Japanese color tones may be different from what you know. We have noren demonstration pictures in our pamphlet (2.8MB PDF) and blog.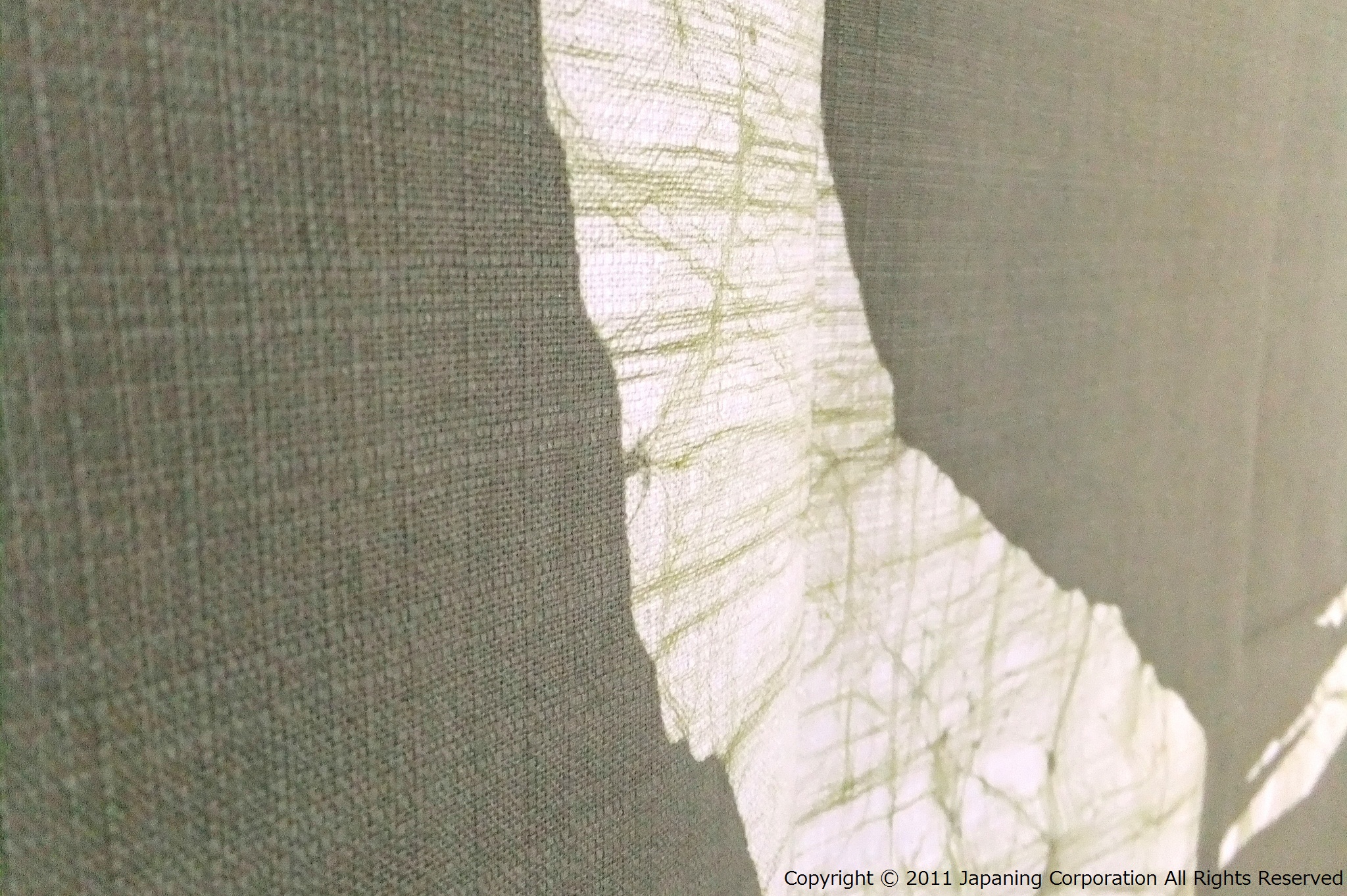 ENSO - In Japan, a circle implies a harmonized relationship. People in this country consider a "circle situation" be a virtue. We hope this design will bring in peaceful situation to you!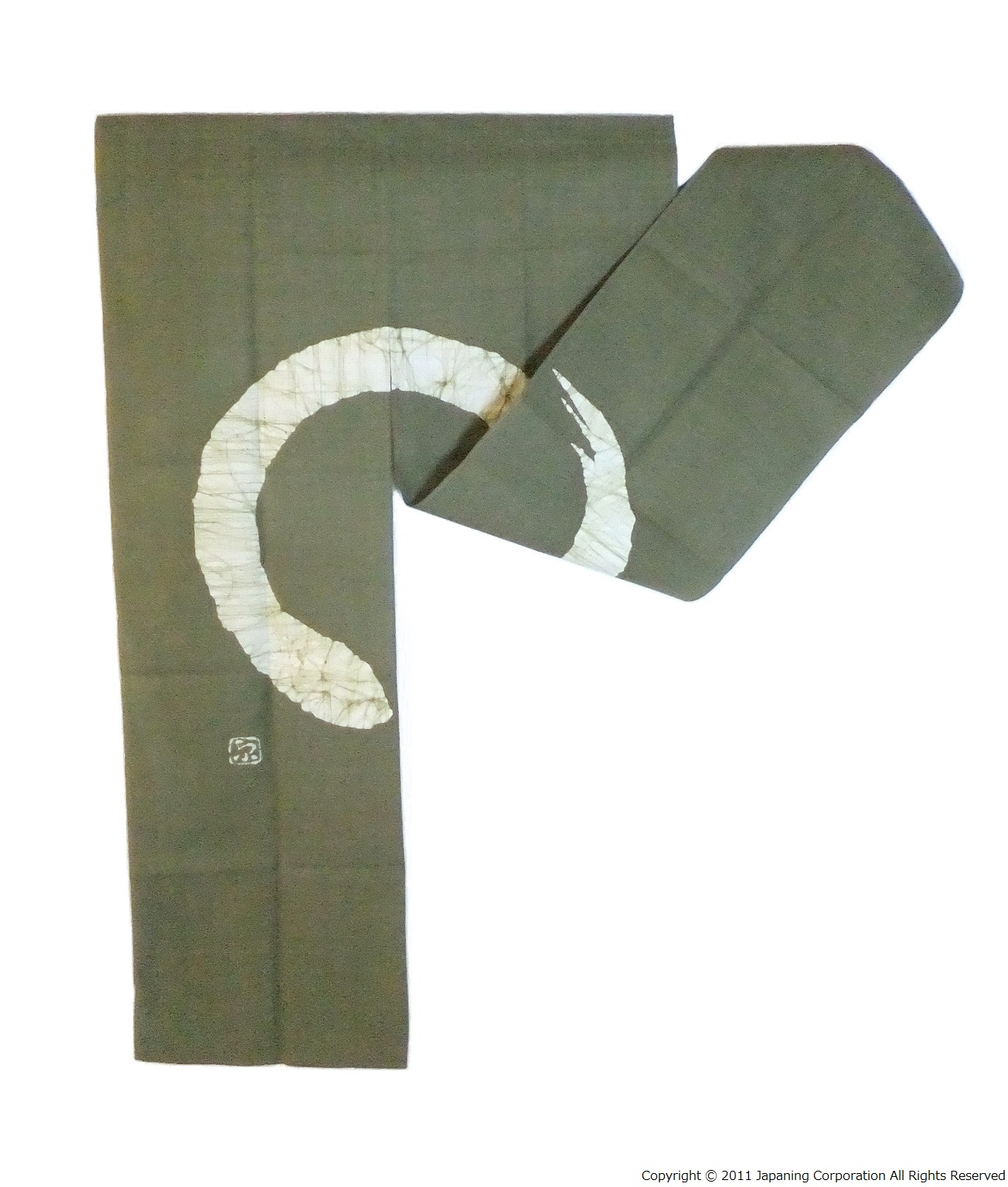 Please be advised that a noren is not quite a thick fabric, and sometimes it is see-through.
Disclaimer: These pictures are for your reference only. We cannot show 100% accurate looking, thickness, hardness and softness of the noren textile through pictures. Also, the texture is not always the same among the same material.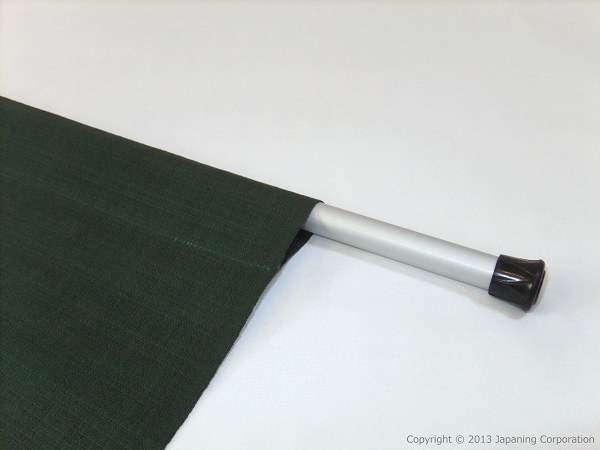 Please prepare a noren pole on your side.
Optionally, a small curtain rail (extendable to 105 cm) separately selling HERE.
Please note that the pole pocket type (enclosed slot type or loop type) is NOT selectable. Please see the pocket type in the main photograph of this item. Thank you!