Tapestry noren - Pincushion flower (90% Polyester, 10 % Linen) (33 1/2"W x 67"H) - No cut in the middle // See-Through // Single-sided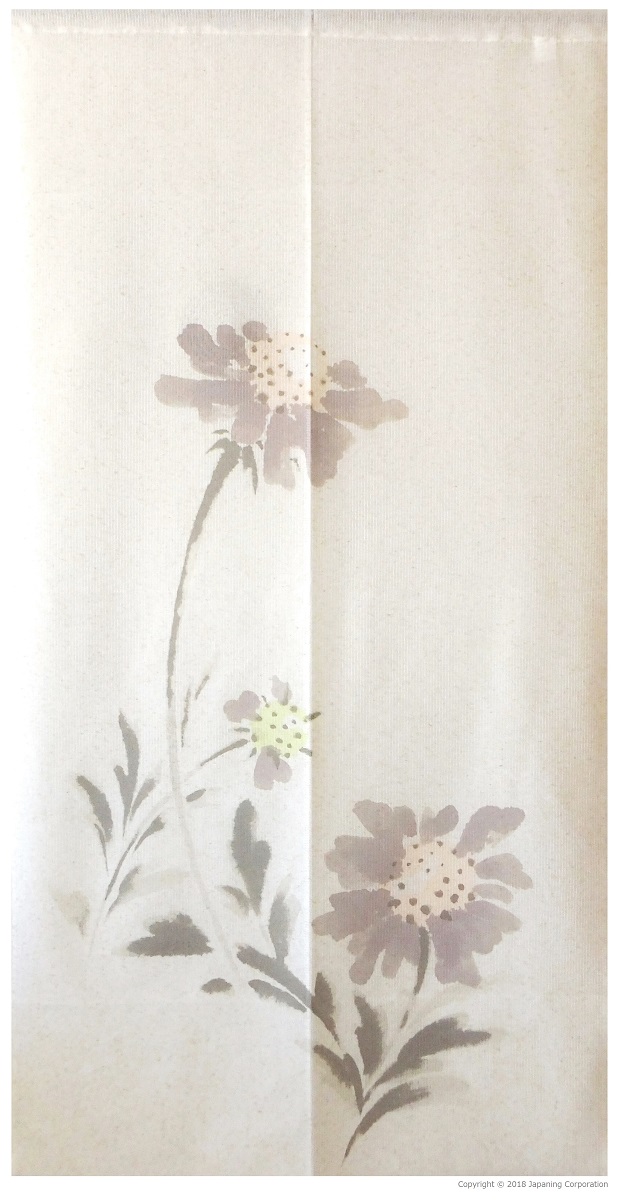 Special Notice for shopping
(1) This noren is of tapestry type - No slit in the middle. As a look, there is a perforation in the middle and two pieces of cloth are sewed. When you use it as a hallway curtain, please pass through from either side, not through the center.
(2) Single-sided design, see-through (half transparent).
(3) 100% polyester-made and not so much soft as a cotton noren.
(4) As a nature of pigments printing, please avoid direct sunlight or the design will fade quickly.

A noren will work as a decorative partition between a room and a hallway.
Manufactured by a cutain maker "Cosmo" in Kiryu City, Gunma Prefecture, where textile industry has been thriving from medieval times. Hand-crafted with a screen-printing method.

Please read our suggestion and awareness in the pamphlet here (1.8MB PDF) and our blog here for enjoying noren at western and asian homes.

Noren Shopping Guidance

Please once again reconfirm this noren dimensions as decribed below before shopping to fit your application.
Please prepare a noren pole (curtain rod) on your side. As an option, we have separately selling one type curtain rod HERE.
You may see-through this noren.
The colors in these photographs might look brighter through a computer LCD screen.
Price

2,980

YEN

Item

Tapestry noren - Pincushion flower (90% Polyester, 10 % Linen) (33 1/2"W x 67"H) - No cut in the middle // See-Through // Single-sided

SKU

Noren-CM-SumieChyou-Matsumushisou-170cm

Number of Stock: 2 in stock
Product description
Product
Japanese curtain noren
Dimensions
85cm(W)X170cm(L) (33 1/2"W X 67"L)
Weight
300g (0.66lbs)
Content
90% Polyester, 10% Linen
Origin
Kiryu, Gunma Prefecture
Design
Silkscreen print
Care
Hand wash with mild detergent
Notice

Half-transparent and light falls out
A rod pocket of 1" diameter equipped on the top
***FOR YOUR INFORMATION***
Please note: In most cases, a ready-made noren is not resizable for your special dimensions unless otherwise stated, because the initial setting (the design, stencil, etc) is already prepared for the ready-made dimensions.

For general information on noren, please read our brochure here.

Should you have any question about this noren, please contact us from the form here.

For a Japanese or asian restaurant, Sushi-bar, etc, if you wish to print your company's logo on a noren, please send us your inquiry from the custom-noren order sheet here.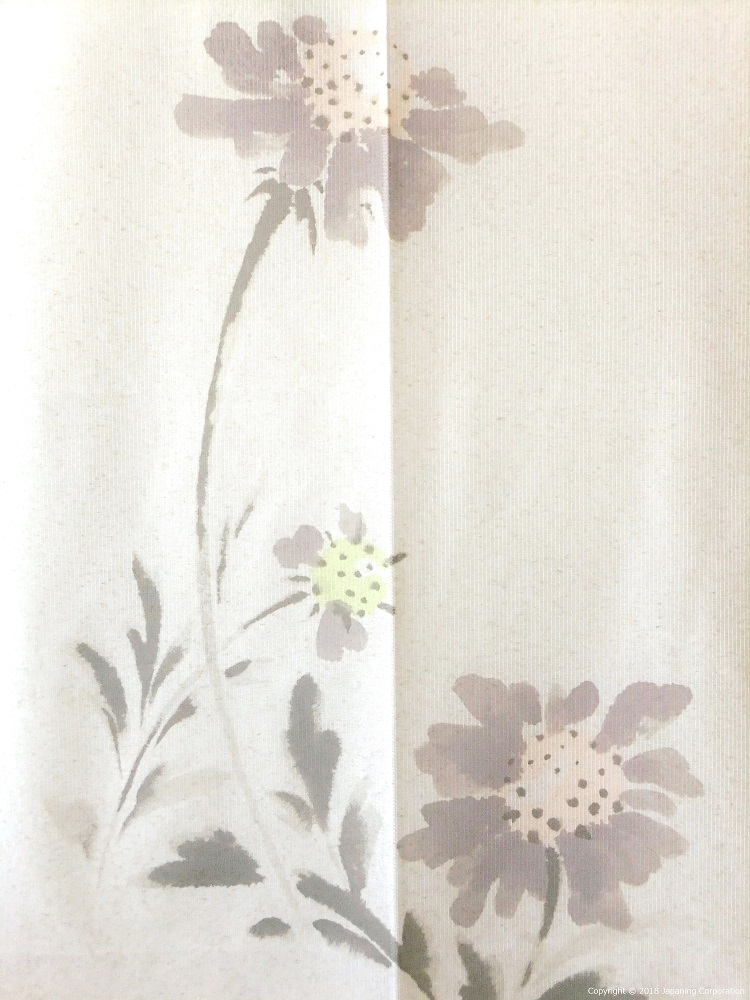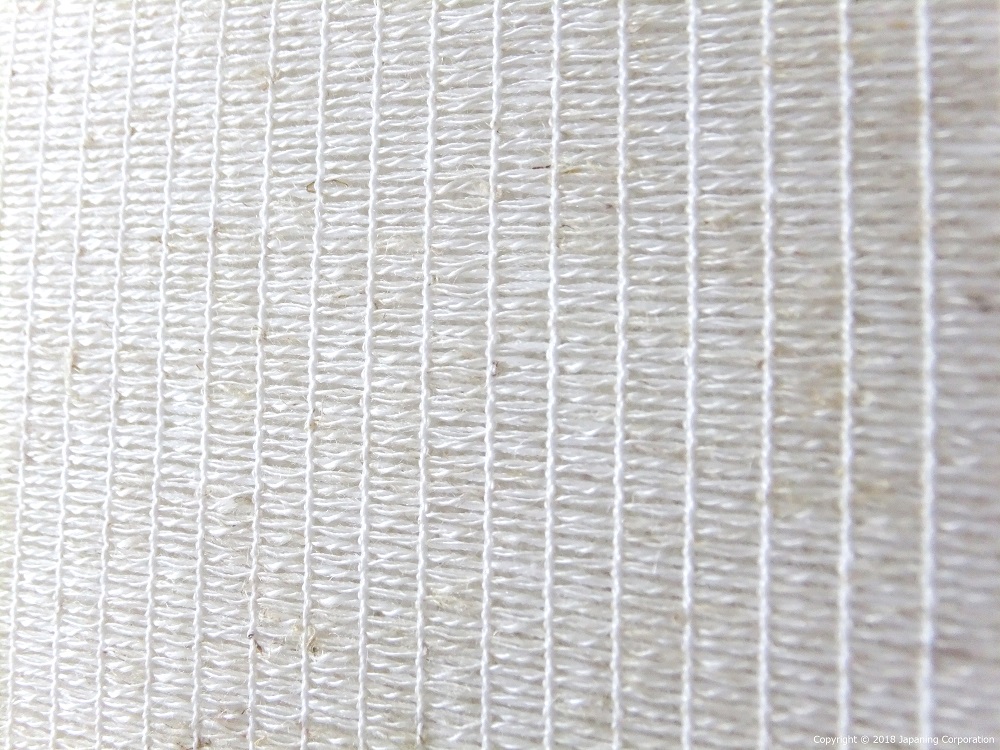 Please be advised that a noren is not quite a thick fabric, and sometimes it is see-through.
Disclaimer: These pictures are for your reference only. We cannot show 100% accurate looking, thickness, hardness and softness of the noren textile through pictures. Also, the texture is not always the same among the same material.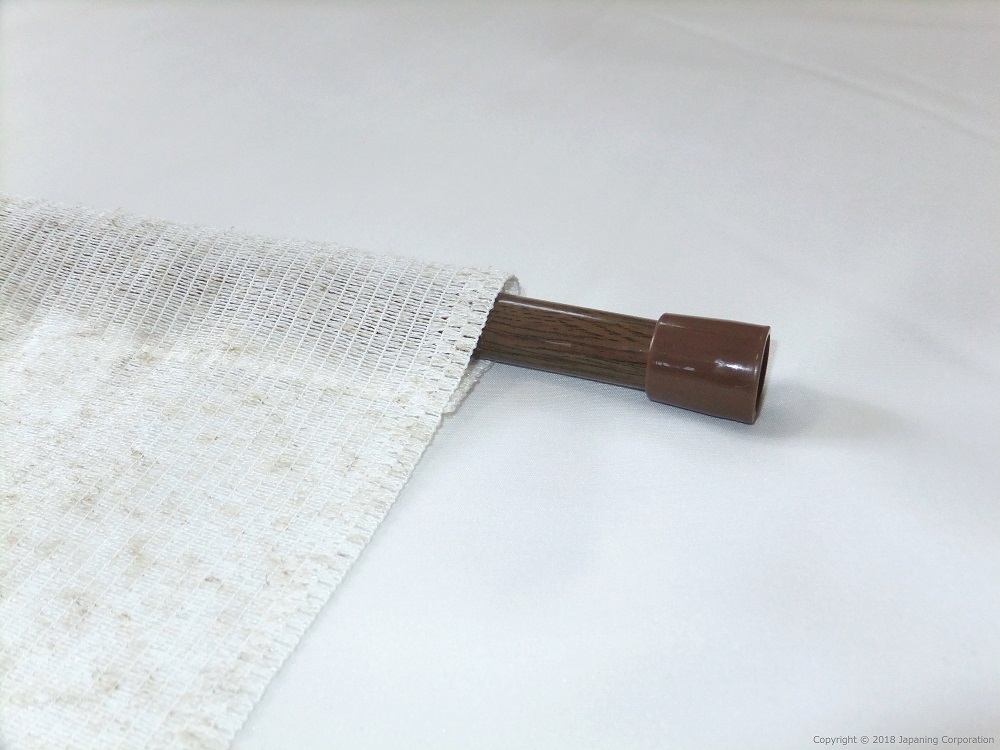 Please prepare a noren pole on your side.
Optionally, a small curtain rail (extendable to 105 cm) separately selling HERE.
Please note that the pole pocket type (enclosed slot type or loop type) is NOT selectable. Please see the pocket type in the main photograph of this item. Thank you!