Crescent in Dark Night | Hand-Painted | Custom Size Noren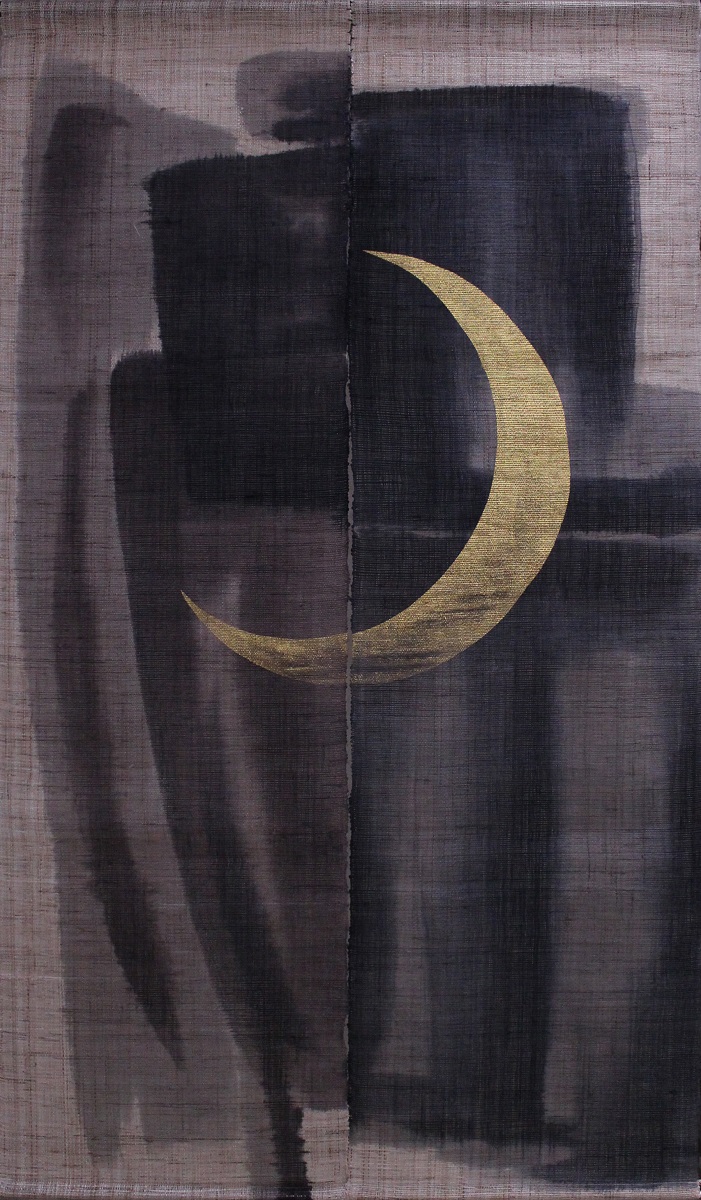 Special Note: Custom size noren for a shop decor. Any size is okay within our craftsmanship. Please contact us for estimate.

Our standard size prices are -
88 cm Wide X 150 cm High (Hemp material): 31.300JPY
132 cm Wide X 150 cm High (Hemp material): 44.500JPY
95 cm Wide X 165 cm High (Hemp cotton mix material) : 36.500JPY
112 cm Wide X 165 cm High (Cotton material): 35.200JPY

FYI: "Standard size" mainly comes from the width of the fabric roll for a noren. However, we can make up into any size by sewing the fabric.

This noren is designed specially for a shop decor who needs their own size according to the shop architecture. The design will be hand-painted by an artist in Kyoto on order. The artist will adjust the design layout depending on the size of the noren. Since hand-painted, we cannot provide a preview how the design will be adjusted before the arrival to you. The artist will try to layout the best balance from the sample photo above. The noren itself will be crafted by Uno-Man'yosha, a traditional noren manufacturer in Kyoto. The lead time of such a noren is usually 2 weeks.
Price

31,300

YEN

Item

Crescent in Dark Night | Hand-Painted | Custom Size Noren

SKU

Noren-Uno-Mikaduki

Number of Stock: in stock