Set of 2 Assorted Origami Kimono-Girls Greeting Cards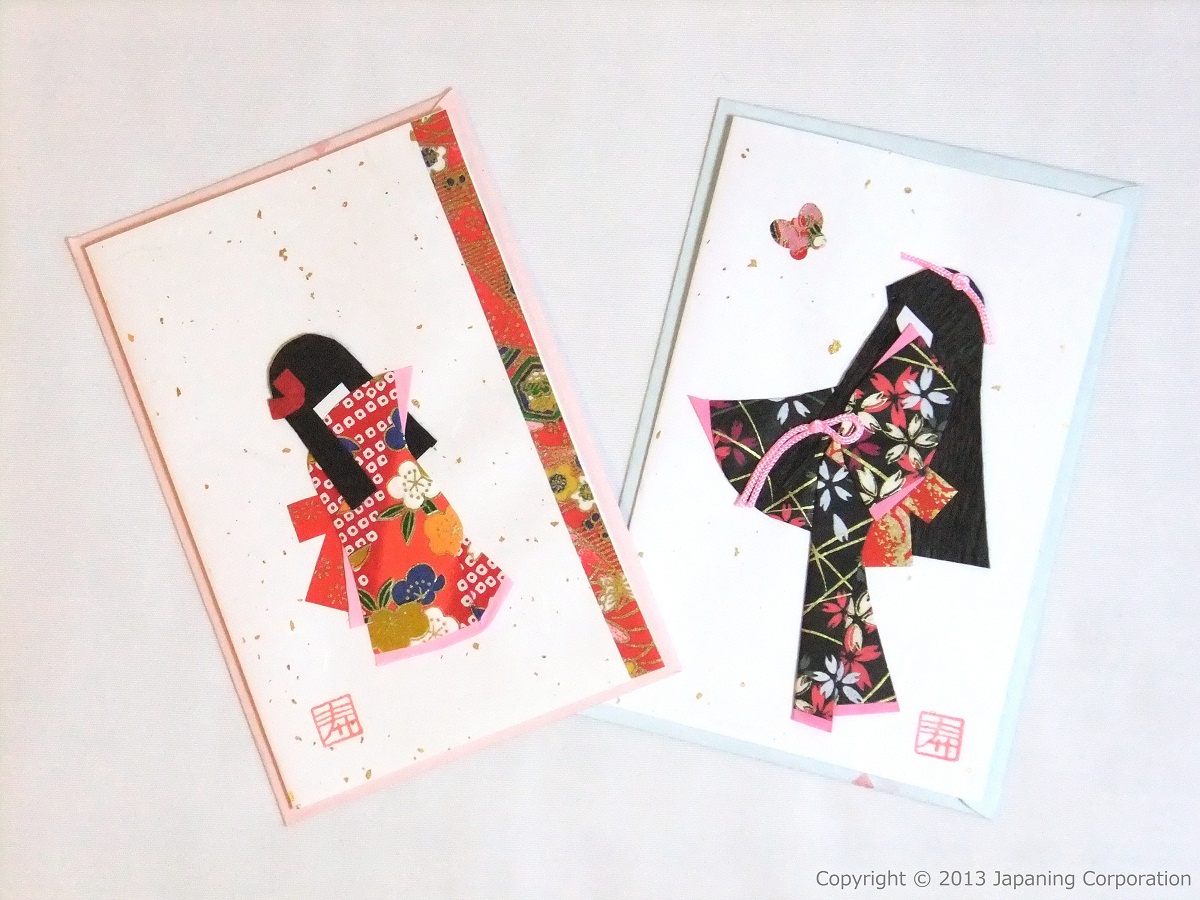 Note: Since handmade, each girl folded with origami paper on a card is not exactly the same with the one shown on the photograph. Each girl is folded with different color origami paper.

Lovely greeting cards with origami kimono-girls attachments. Two cards in one set. Each card size is 9cm X 14cm (3 1/2" X 5 1/2"). The girls are so shy that they are hiding their faces.
Price

500

YEN

Item

Set of 2 Assorted Origami Kimono-Girls Greeting Cards

SKU

Message-Card-HS-Hajirai-I-Ro

Number of Stock: 3 in stock
Product details
| | |
| --- | --- |
| Dimension | 9cm X 14cm (3 1/2" X 5 1/2" ) |
| Material | Washi paper |
| Origin | Kyoto, Japan |
| Brand | Kyoto washi paper |
| Design | Kimono girls |
| Notice | Each origami girl is folded with different color paper. The colors you will receive will be different from the photos. |