Three Kokeshi Dolls (33 1/2" W x 35 7/16"H(Deep))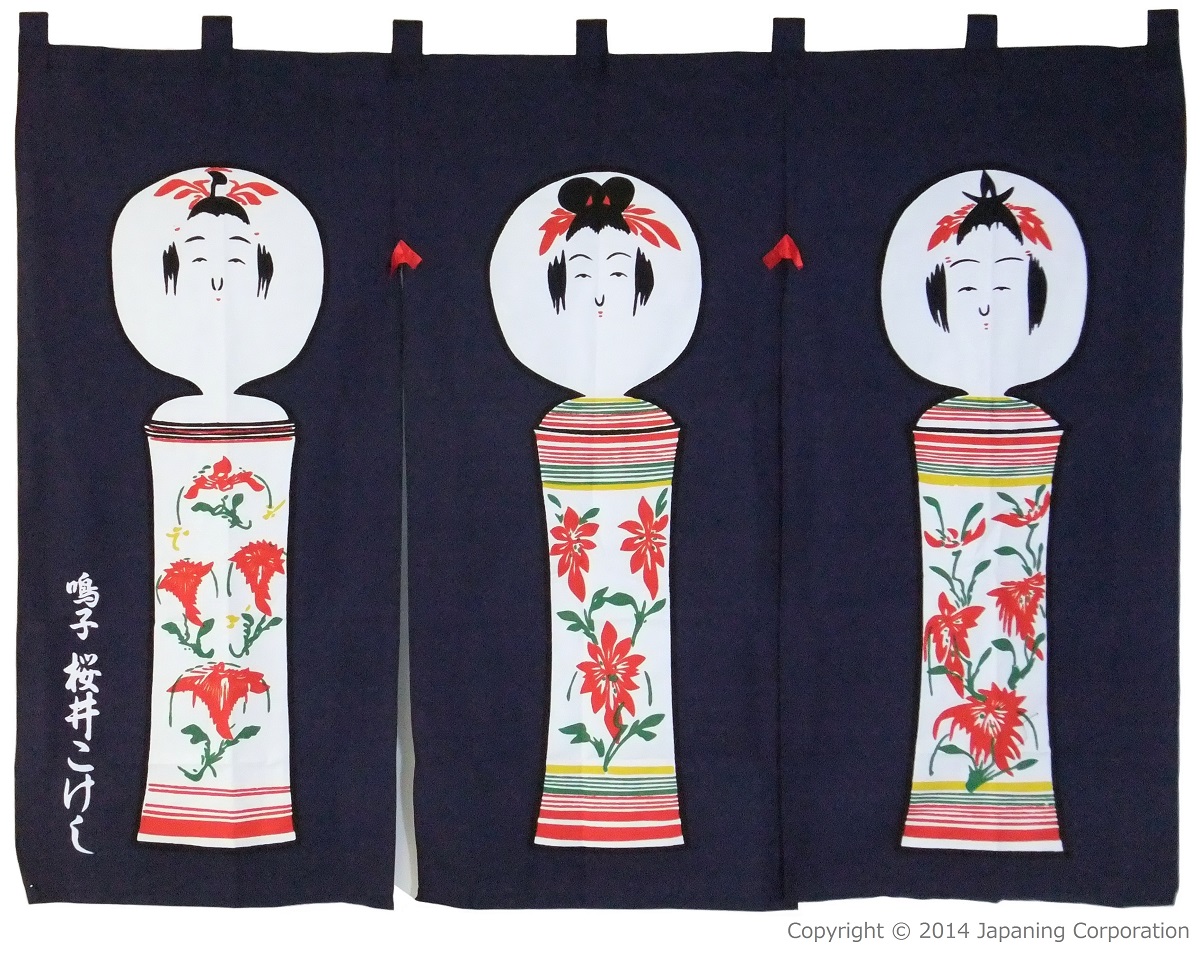 Unique Kokeshi (traditional doll) design noren from Naruko, Miyagi Prefecture. Naruko is an onsen (volcanic hot spa) area located in Tohoku (the north east part of Japan). Two splits noren with three cute Kokeshi.
100% cotton, 85cm(W) x 90cm (L) (33 1/2" W x 35 7/16"L)

Please visit our blog here about an idea of utilizing noren curtains at western homes.
Also, please look at noren demonstration brochure here (2.8MB PDF).
Price

4,500

YEN

Item

Three Kokeshi Dolls (33 1/2" W x 35 7/16"H(Deep))

SKU

Noren-Sakurai-Kokeshi-Kon-3Ren

Number of Stock: 1 in stock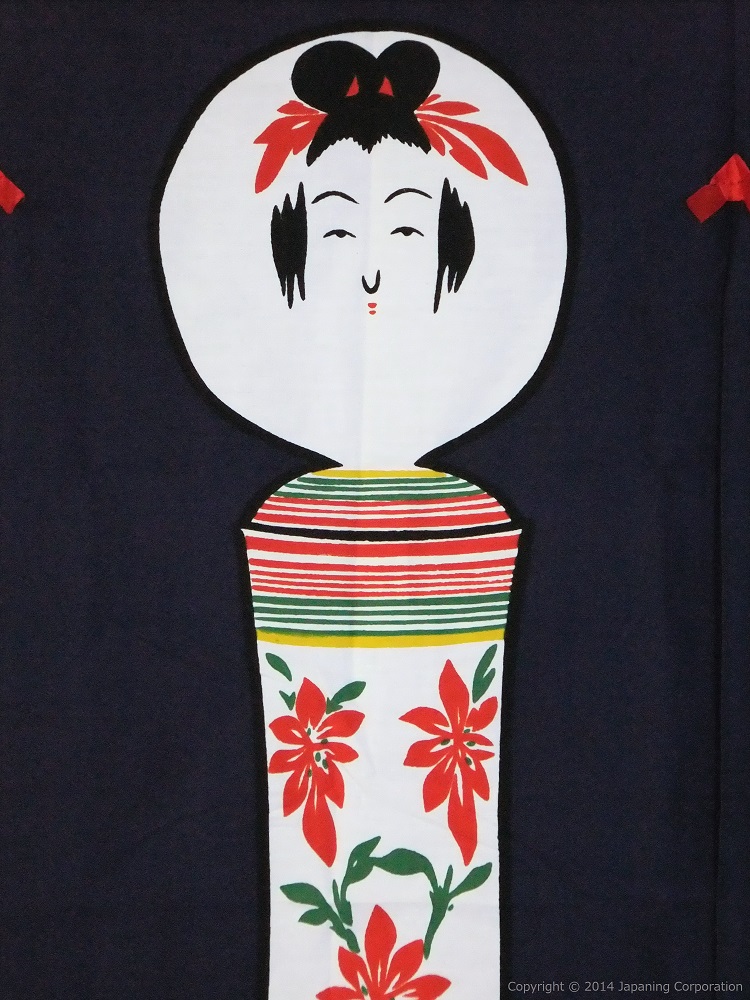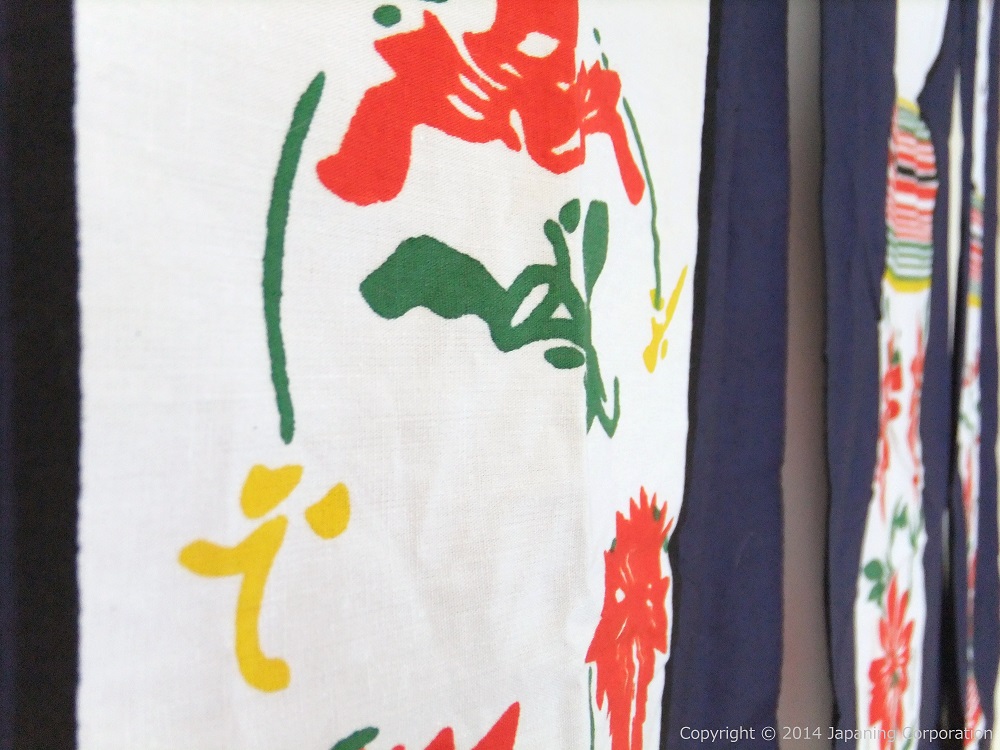 Please be advised that a noren is not quite a thick fabric, and sometimes it is see-through.
Disclaimer: These pictures are for your reference only. We cannot show 100% accurate looking, thickness, hardness and softness of the noren textile through pictures. Also, the texture is not always the same among the same material.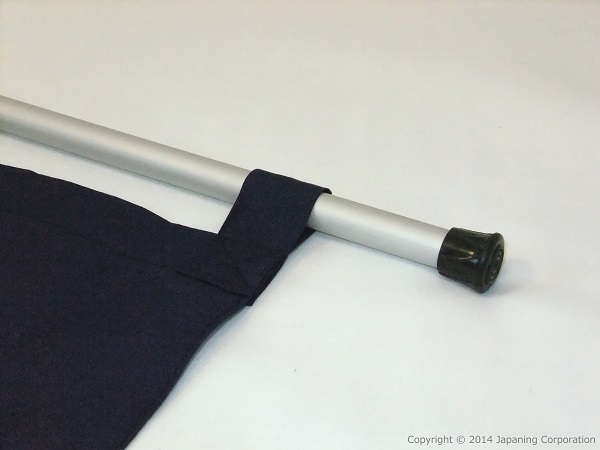 Please prepare a noren pole on your side.
Optionally, a small curtain rail (extendable to 105 cm) separately selling HERE.
Please note that the pole pocket type (enclosed slot type or loop type) is NOT selectable. Please see the pocket type in the main photograph of this item. Thank you!