Hashi-Oki (Chopstick Rests) - Set of Five Lucky Designs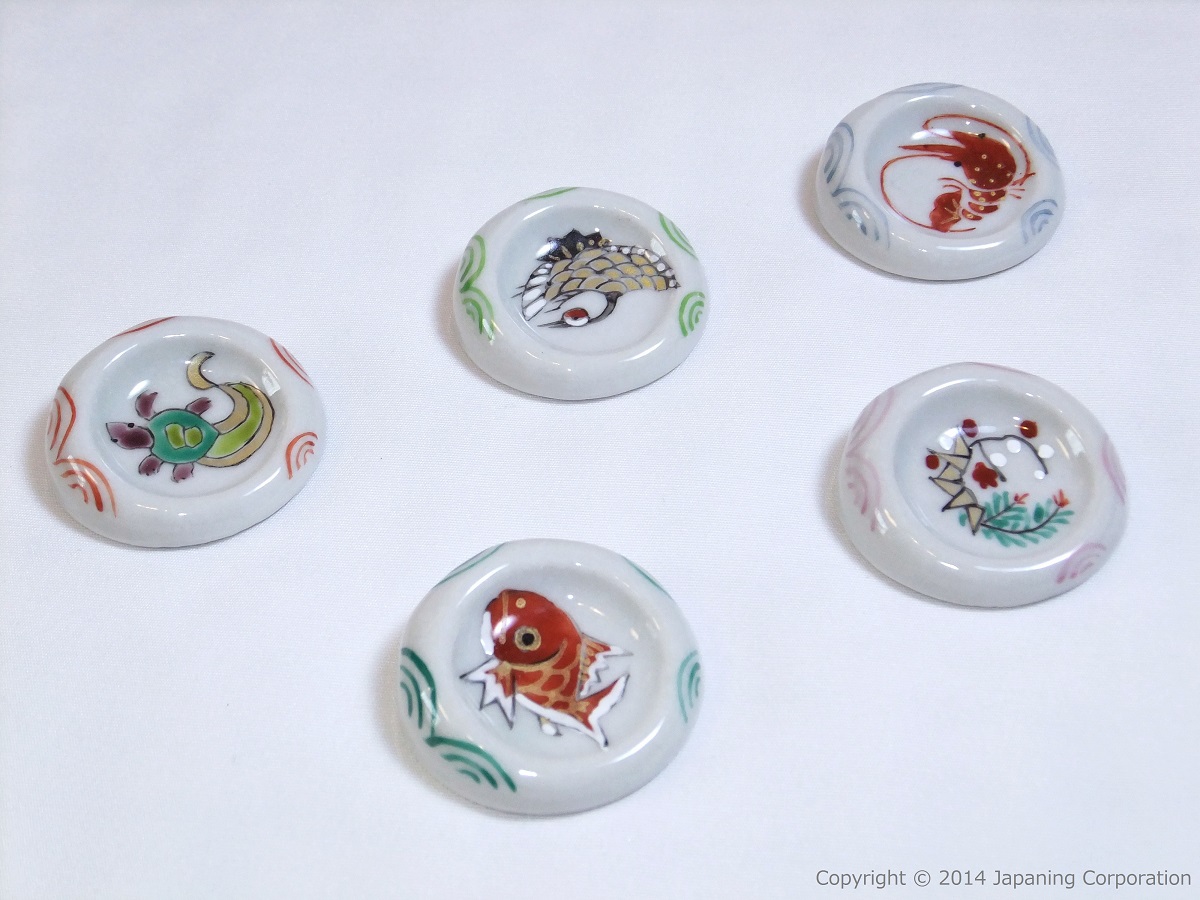 Kyoto Kiyomizu-Yaki chopstick rests will decorate your dining table and also add Japanese oriental mood to your Sushi home party! Could be a rest for a dessert fork. Please expand the photo screens to see the quality and completeness of the items.
Hashi-Oki (chopstick rests) are dining manner items to avoid putting chopsticks on the dishes.

Kiyomizu-Yaki is a brand of potteries and porcelains produced in Kyoto. Kiyomizu-Yaki ware is used to be produced in inner city but the production area has moved to an industrial park in the suburb of Kyoto city.

We will ship these items carefully in a hard cardboard box with delivery insurance.

Price

2,750

YEN

Item

Hashi-Oki (Chopstick Rests) - Set of Five Lucky Designs

SKU

Hashioki-Kuma-Kotohogi-Marugata-HHK442

Number of Stock: 1 in stock