Red Plum Flowers | Hand-Drawn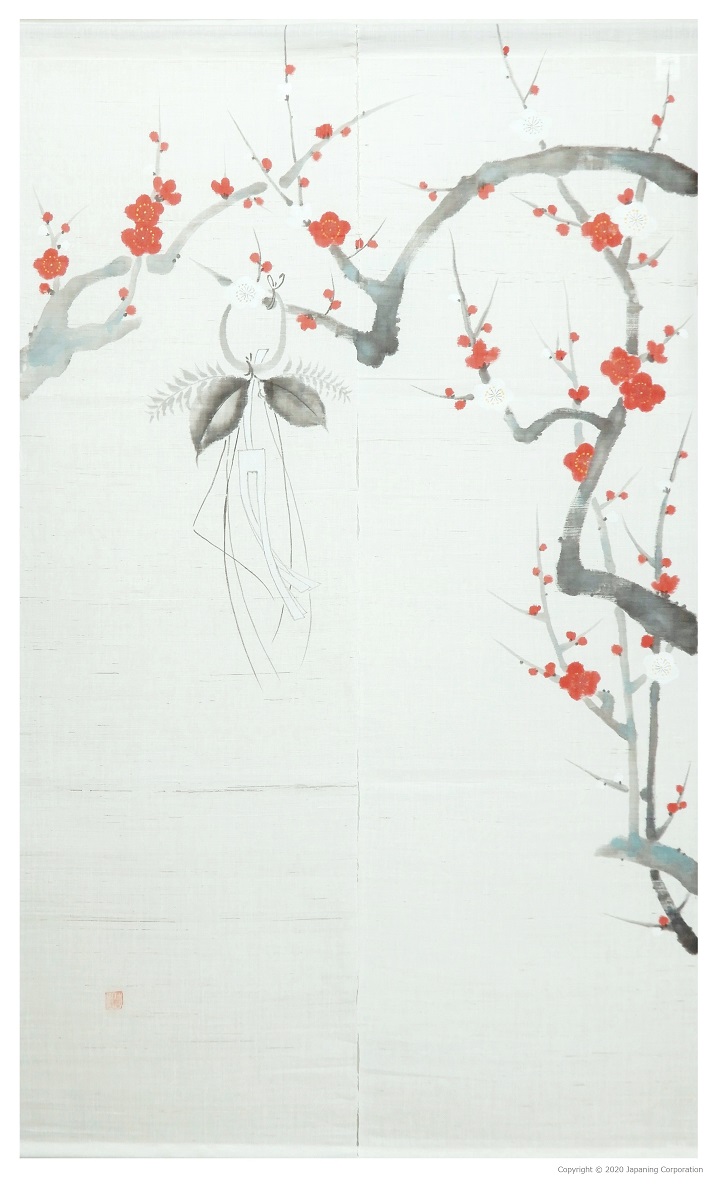 Special Note: Custom noren for a decor. Any size is okay within our craftsmanship. Please contact us for estimating individual size. Please wait for approx. 2 weeks for custom-making. The noren will be hand-crafted by Uno Co. Ltd., a traditional noren manufacturer in Kyoto.

The size of the mock-up sample shown in the photo is: 88 cm wide X 150 cm drop, and the material is 100% hemp.
If the sample's size is okay, please simply place the order through the cart below. The price is listed below. We will craft and ship approximately in 2 weeks.

This noren is designed specially for a shop decor who needs own size according to the shop's architecture. The design will be hand-drawn by an artist in Kyoto on your order. The artist will adjust the design layout depending on the size of the noren. Since hand-drawing, we cannot provide a preview how the design will be adjusted before the arrival to you. The artist will try to layout the design in the best balance.
As a note, the order cannot be canceled once it is finalized as it is the custom-making. Thank you in advance for your understanding.
Price

29,600

YEN

Item

Red Plum Flowers | Hand-Drawn

SKU

Noren-Uno-OJ-KoubaiNR-Siro

Number of Stock: in stock