Zakuro (Pomegranate)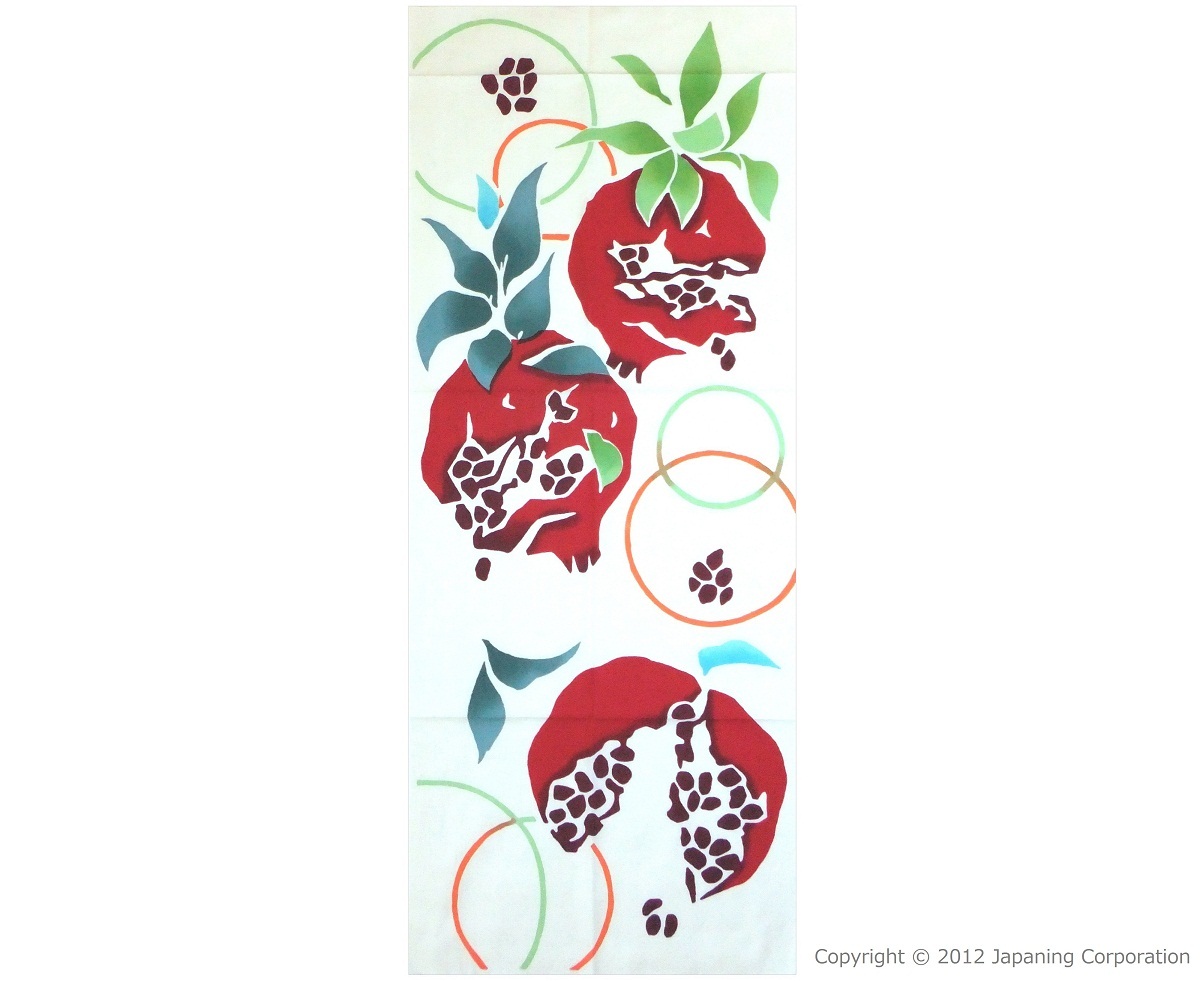 Miya-zome retro design conveys gentle and warm feeling. Miya-zome tenugui are beautiful as well as durable for every day use.
The design is crafted by handcarving and hand-dyed with an unique method "Chu-sen". Dyes penetrate deeply to every fabric yarn, and you can clearly see the reverse design image on the backside of the tenugui. Moreover, Chu-sen tenugui removes sweats and water very well even if the design looks decorative. If you compare a Chu-sen tenugui with pigment printed one, you will see the difference. The production process is introduced in the article here. Please enjoy this beautiful tenugui for any occasion.

Notice 1: Every tenugui is folded in a plastic bag for shipping.

Notice 2: About Kendo tenugui - if you are looking for an approximately 100 cm long Kendo Men (headscarf) tenugui, please check the dimensions listed below. Most of our tenugui are 90 cm long. 90 cm length tenugui would be still good for kids and ladies, but 100 cm length may be more suitable for adult men. All of our tenugui are created by "Chu-sen" dye (not pigment printing) method and they remove sweats very well, even if the design looks decorative.

Please take a look at our brochure HERE (4.8MB PDF) showing the tenugui demonstration at western homes.
Price

1,255

YEN

Item

Zakuro (Pomegranate)

SKU

Tenugui-NG-Zakuro-Shiro-B04

Number of Stock: 4 in stock
Product description
| | |
| --- | --- |
| Dimensions | Approx. 33cm X 90cm (13" X 35 7/16") |
| Content | 100% Cotton |
| Origin | Utsunomiya, Tochigi Prefecture |
| Brand | Miya-zome |
| Care | Please dry in shade, don't bleach, wash with like colors, don't leave in water for a long time, or colors may fall. |
| Notice | Both of the edges of shorter sides are not hemmed (have frayed edges). However, the fraying will end after several times washing. |
About Miya-zome tenugui
"Miya-zome" is a brand name of tenugui produced in Utsunomiya City. "Miya" is taken from the last syllable of Utsunomiya (the capital city of Tochigi Prefecture), and "zome" means dyeing.
We deal Miya-zome tenugui from a family owned production facility established in 1905. Since that time, the tradition has been taken over by the family and stubborn artisans. The facility won an award for the excellent dyeing technique from the prefecture.
***
If you wish custom tenugui for your business, please ask request for quote through the enquiry form here.


For more about tenugui, please look at our article here.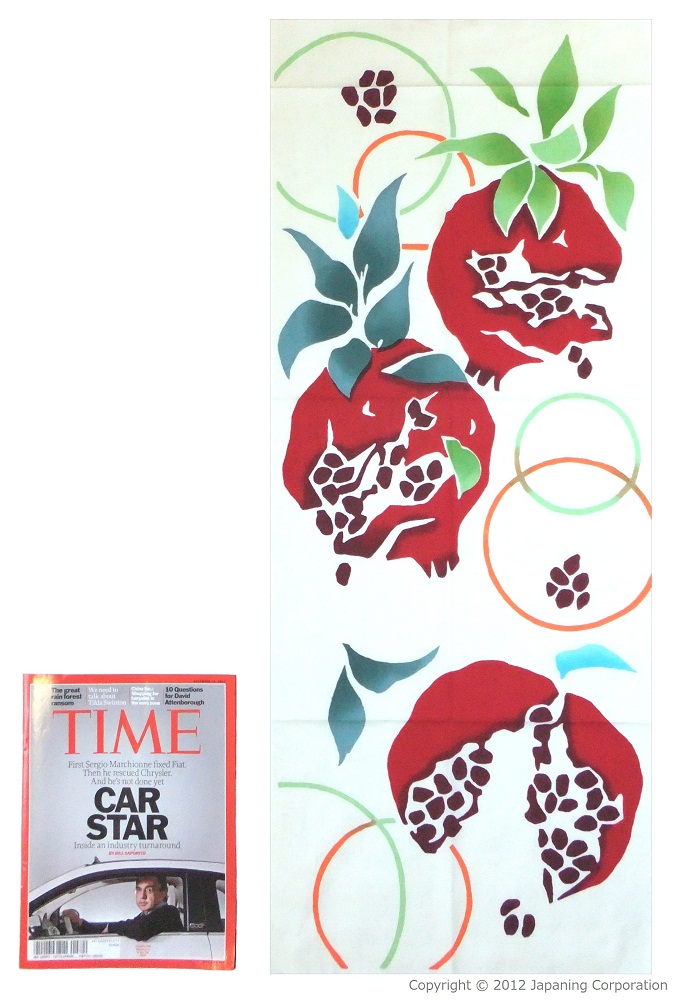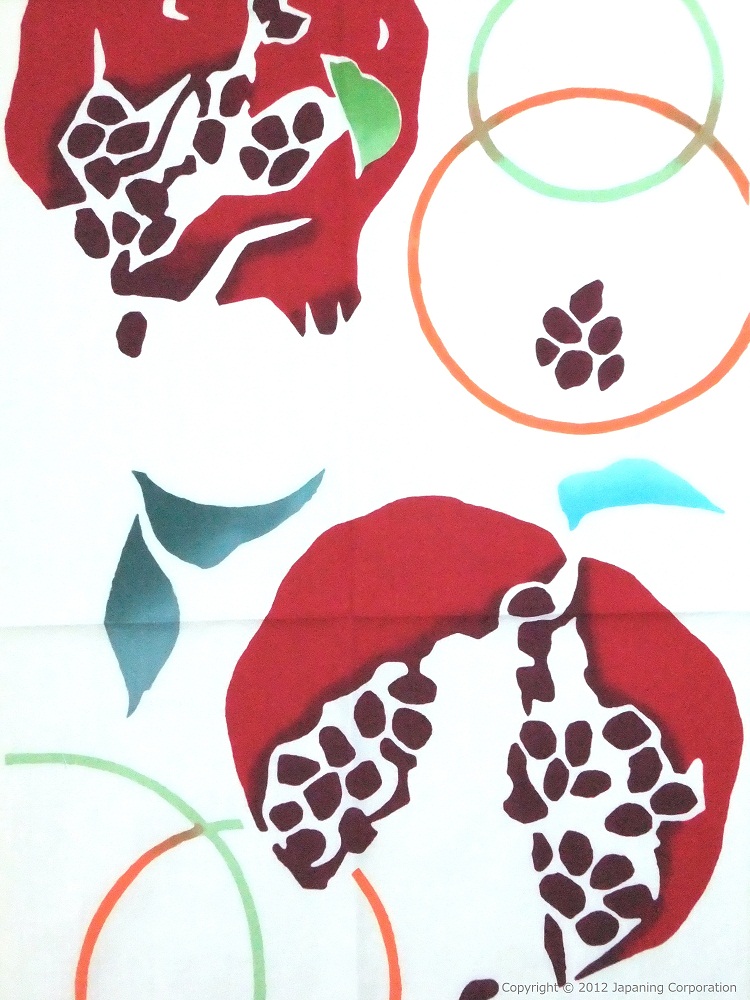 Colors dyed on a tenugui tend to be intermediate, blur and not so vivid. Enjoy the old fashioned colors.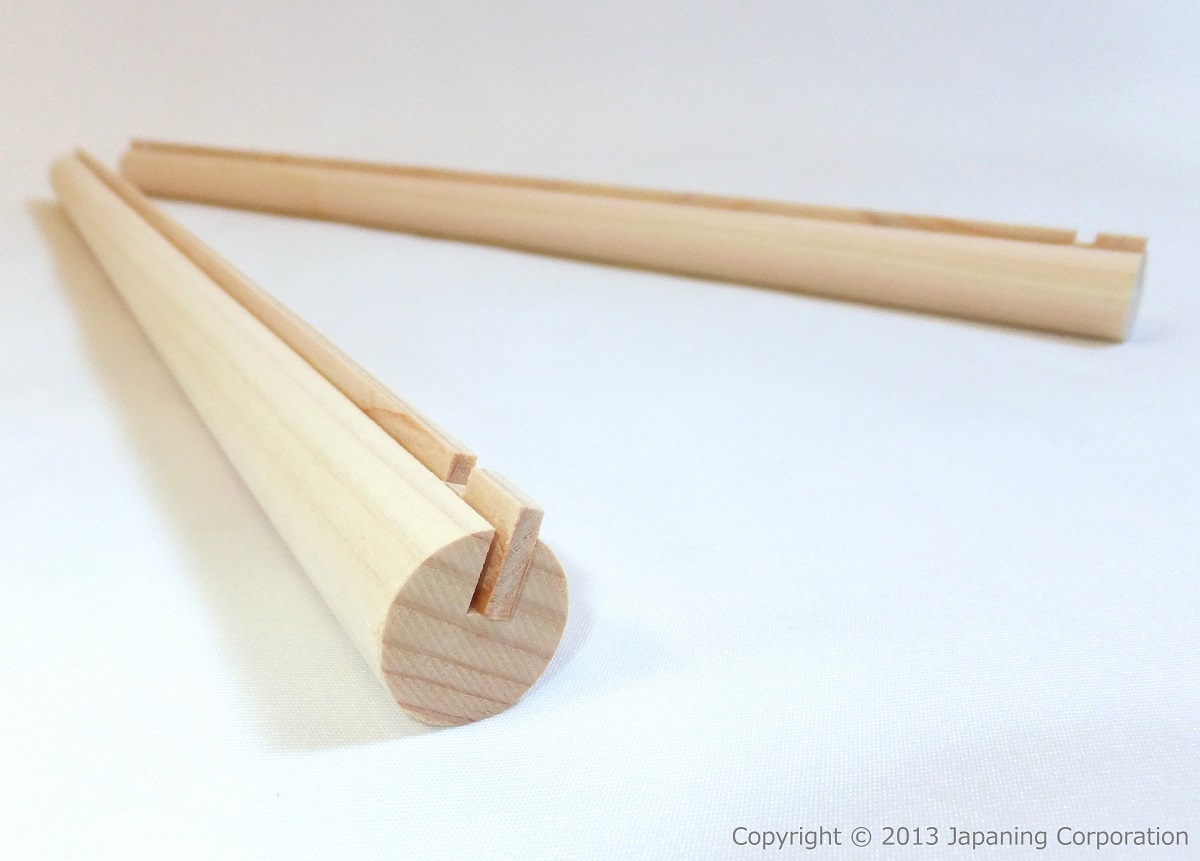 Tenugui display rods provided HERE - OPTIONAL ACCESSORY