Flower balls (100% Silk, 68 cm X 68 cm) =luxury silk furoshiki=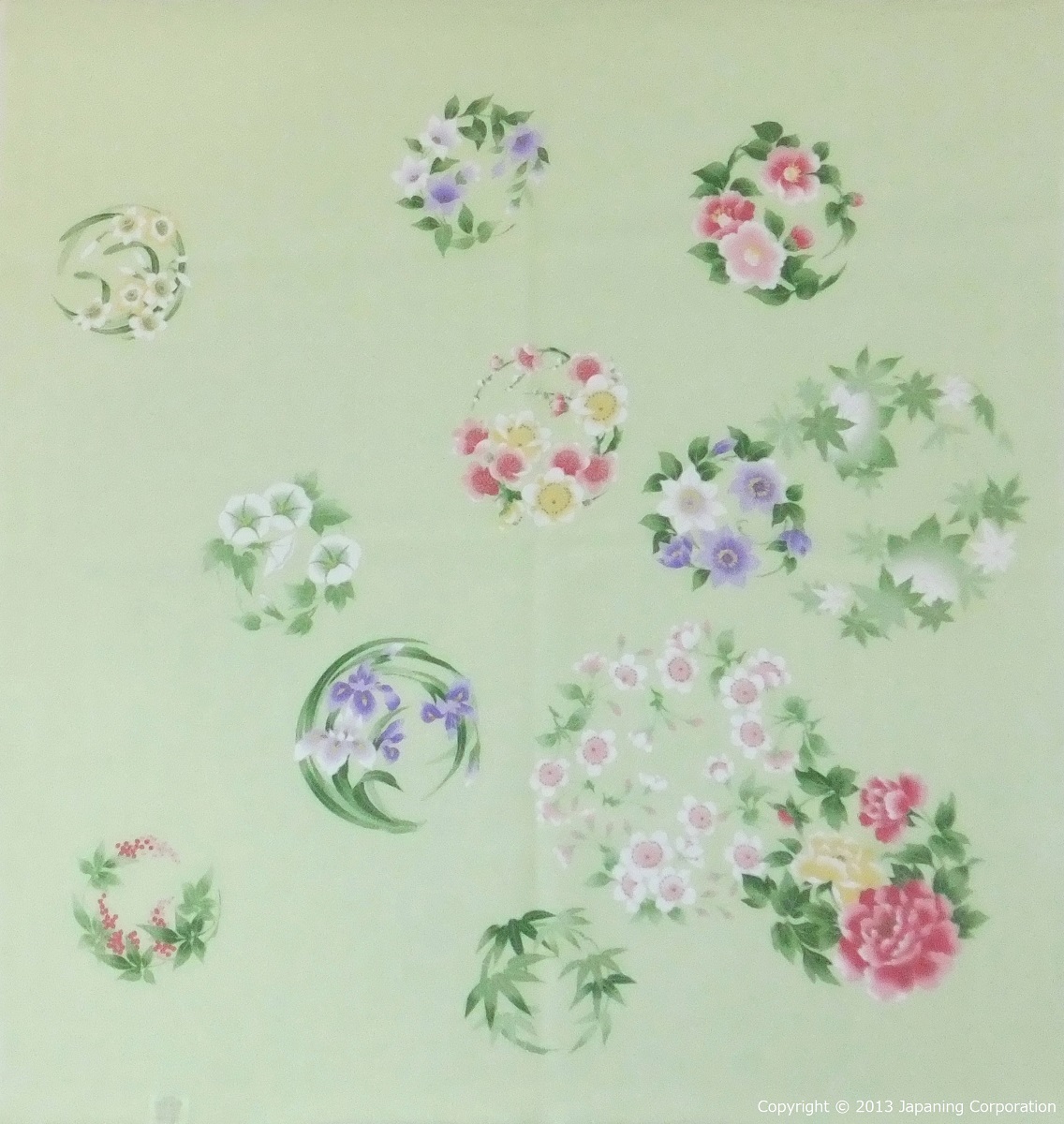 Luxury 100% silk furoshiki of elegant and soft touch.
The base color is intermediate light green.
This furoshiki is hand-woven "Tango Chirimen" (see below for details).

Price

6,300

YEN

Item

Flower balls (100% Silk, 68 cm X 68 cm) =luxury silk furoshiki=

SKU

FS-MW-SKChYZ-Hiwa-Uguisuiro-S1-0824

Number of Stock: 1 in stock
Product description
Dimensions
68cm x 68cm (26 3/4" x 26 3/4")
Content
100% silk
Origin
Tango(Kyoto), Japan
Brand
Tango Chirimen
Care

Dry cleaning only
For pressing, attach cloth (such as a handkerchief) from the top, spray water, and iron very smooth and gentle with mid-heat.

Notice
Please avoid direct sunshine.
Tango Chirimen
Tango Chirimen is the textile woven in Tango region in Kyoto Prefecture, Japan. The weaving technique has 270 years' history. Silk, polyester and rayon can be woven into Chirimen style. By the Chirimen technique, the horizontal strings are twisted 3,000 times per meter before being woven, which creates luster, soft and smooth touch with very small roughness on the surface (crape). Chirimen fabric is very beautiful as well as durable. Chirimen fabrics are used for Japanese traditional clothes and furoshiki.
***
Please find more information about furoshiki here

For larger number of order and custom order inquiry, please contact us from here.

For furoshiki custom order inquiry, please fill in order form here. We will make your design and logo furoshiki.