Design Pattern: "Izakaya" | Brown | 100% Cotton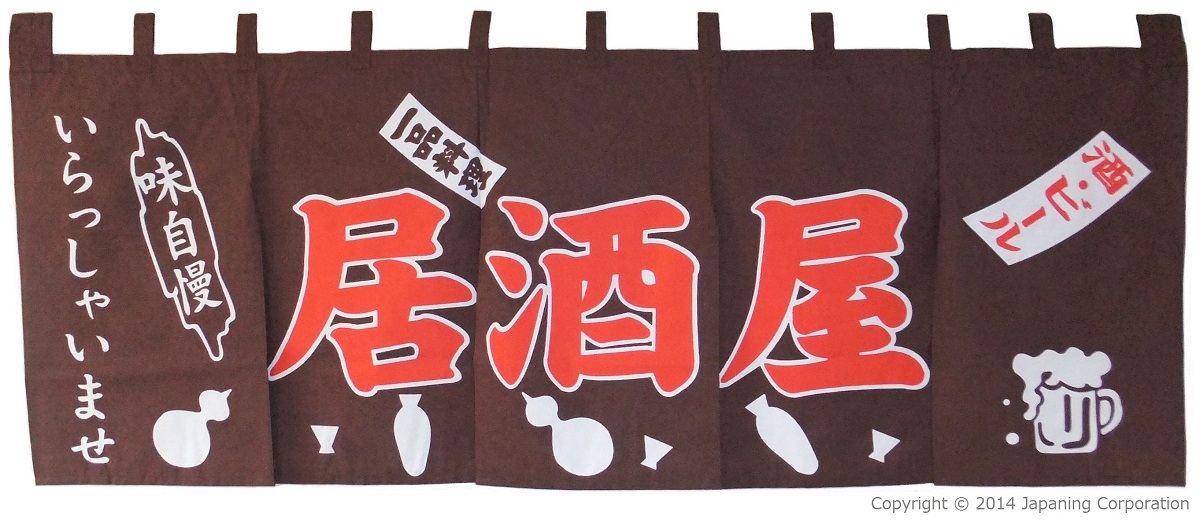 This is the extra-wide "Izakaya" (居酒屋) bar design noren. We will make up the noren to fit with your shop size and arrange the design printing proportion according to the noren size. Please email us with your size for estimation.

Our standard size shown in the photo is 175 cm(W) X 65 cm (L) (69"W X 25 9/16"L). If the standard size is okay, please simply place the order through the cart below. The price listed is for the standard size. We will craft the noren and ship in 3 - 5 business days in Japan.

Price

11,000

YEN

Item

Design Pattern: "Izakaya" | Brown | 100% Cotton

SKU

Noren-AI-Izakaya-Cha-Aka-004013010

Number of Stock: in stock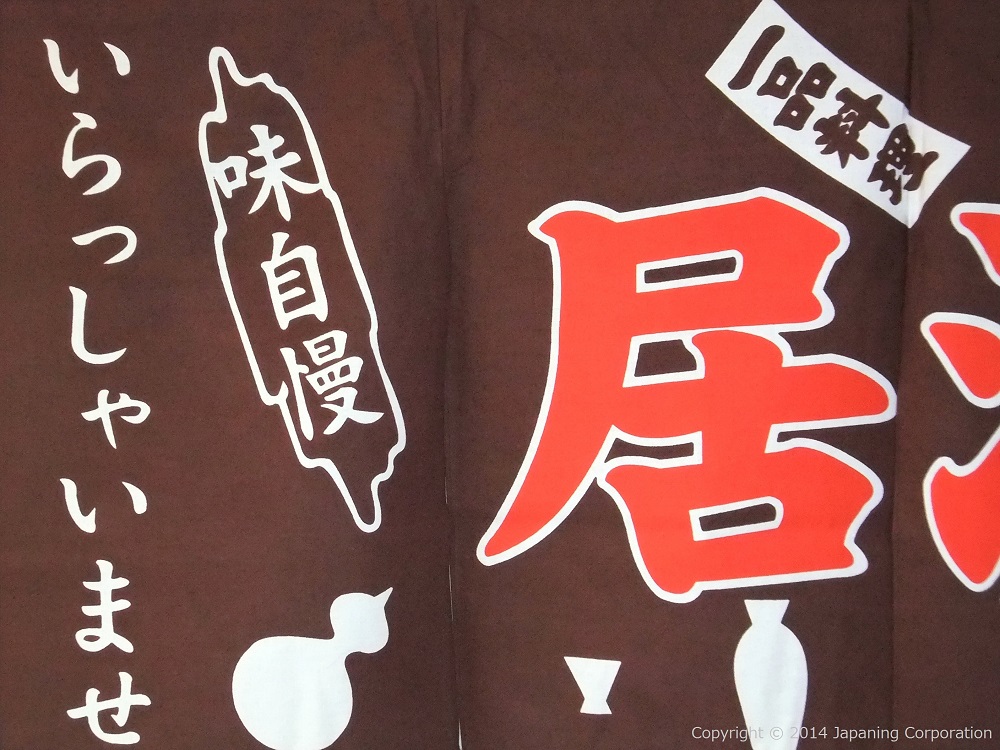 Characters read "Izakaya" in the center, "Aji-jiman" meaning good meals along with "Irasshai-mase" meaning welcome on the left side, and iconic representation of beer and sake bottles on the right side.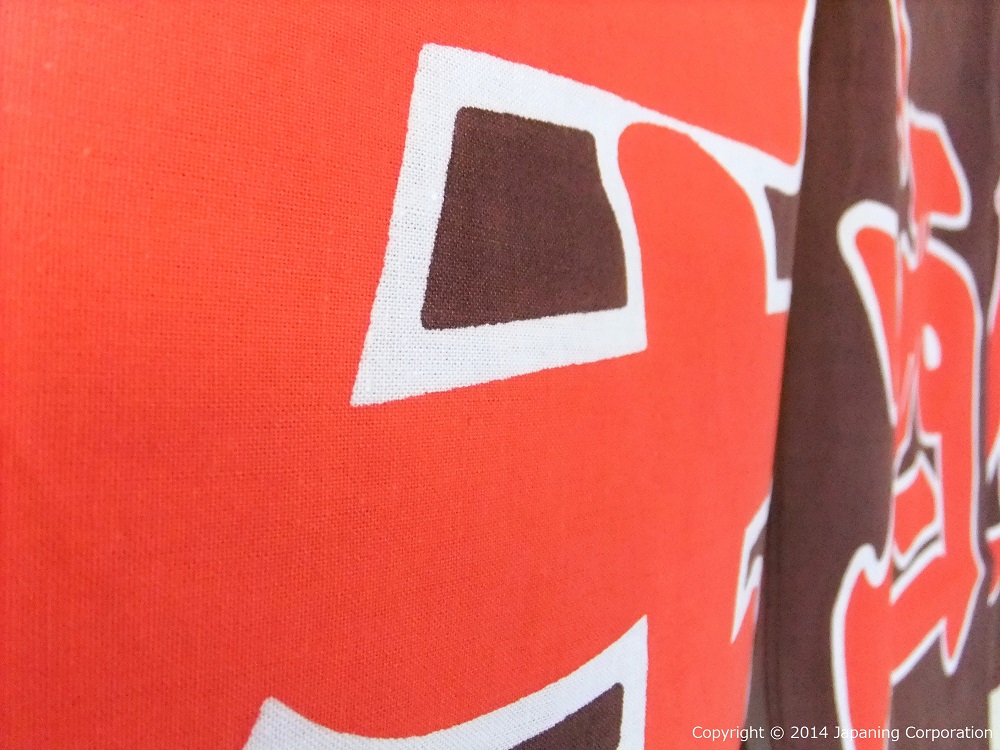 Please be advised that a noren is not quite a thick fabric, and sometimes it is see-through.
Disclaimer: These pictures are for your reference only. We cannot show 100% accurate looking, thickness, hardness and softness of the noren textile through pictures. Also, the texture is not always the same among the same material.