Shop noren souvenir - Udon Noodle Restaurant (175 cm W x 80 cm H(Deep))=Traditional hand-dyed / 100% Cotton=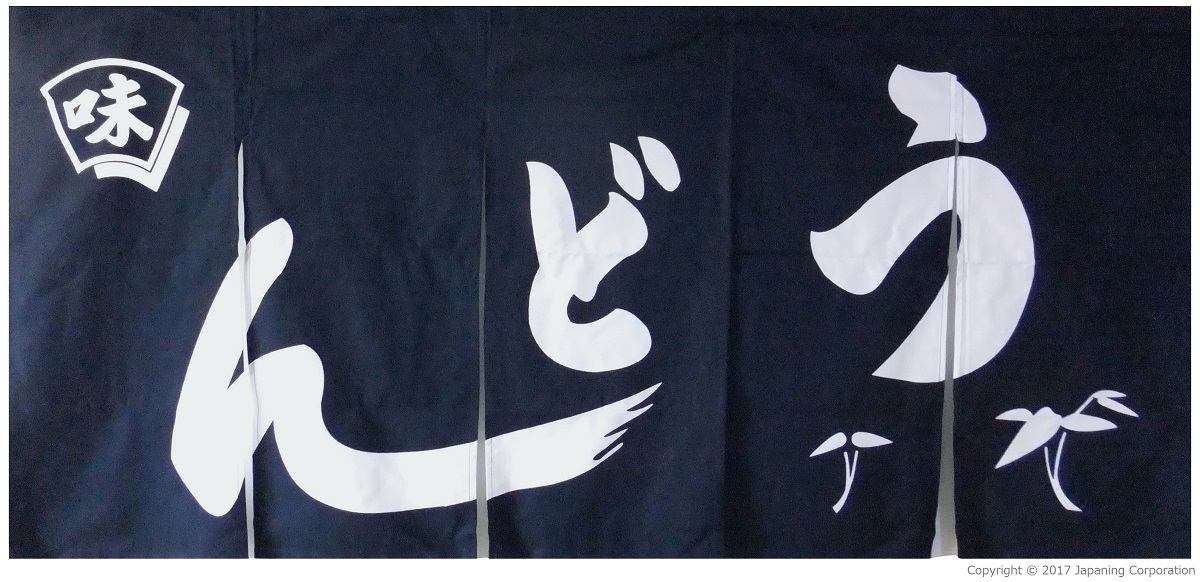 This is a shop style extra-wide noren. An extra-wide noren is often displayed at an entrance of a restaurant and a shop for an advertisement. If you see such one in a town when you visit Japan and wish to take one for a souvenir, this noren is a good selection.

Noren Shopping Guidance

Please prepare a noren pole (curtain rod) on your side. We don't provide a pole long enough to hang this noren.
Please don't expose to sunshine long time, or the colors may fade away.
The colors in these photographs might look brighter through a computer LCD screen.
Price

9,980

YEN

Item

Shop noren souvenir - Udon Noodle Restaurant (175 cm W x 80 cm H(Deep))=Traditional hand-dyed / 100% Cotton=

SKU

Noren-AI-Udon-Kon-004001012

Number of Stock: 1 in stock
Product description
Product
Japanese curtain noren
Dimensions
175cm(W)X80cm(L) (69"W X 31 1/2"L)
Weight
300g
Content
100% Cotton
Origin
Chiba Prefecture
Print
Pigment print
Care
Wash gently with mild detergent
Notice

Please avoid direct sunshine.
A rod pocket of 1" diameter equipped on the top

***FOR YOUR INFORMATION***
Please note: In most cases, a ready-made noren is not resizable for your special dimensions unless otherwise stated, because the initial setting (the design, stencil, etc) is already prepared for the ready-made dimensions.

For general information on noren, please read our brochure here.

Should you have any question about this noren, please contact us from the form here.

For a Japanese or asian restaurant, Sushi-bar, etc, if you wish to print your company's logo on a noren, please send us your inquiry from the custom-noren order sheet here.