Antique style "Boshu Uchiwa" flat fan - Tsubame (Swallow)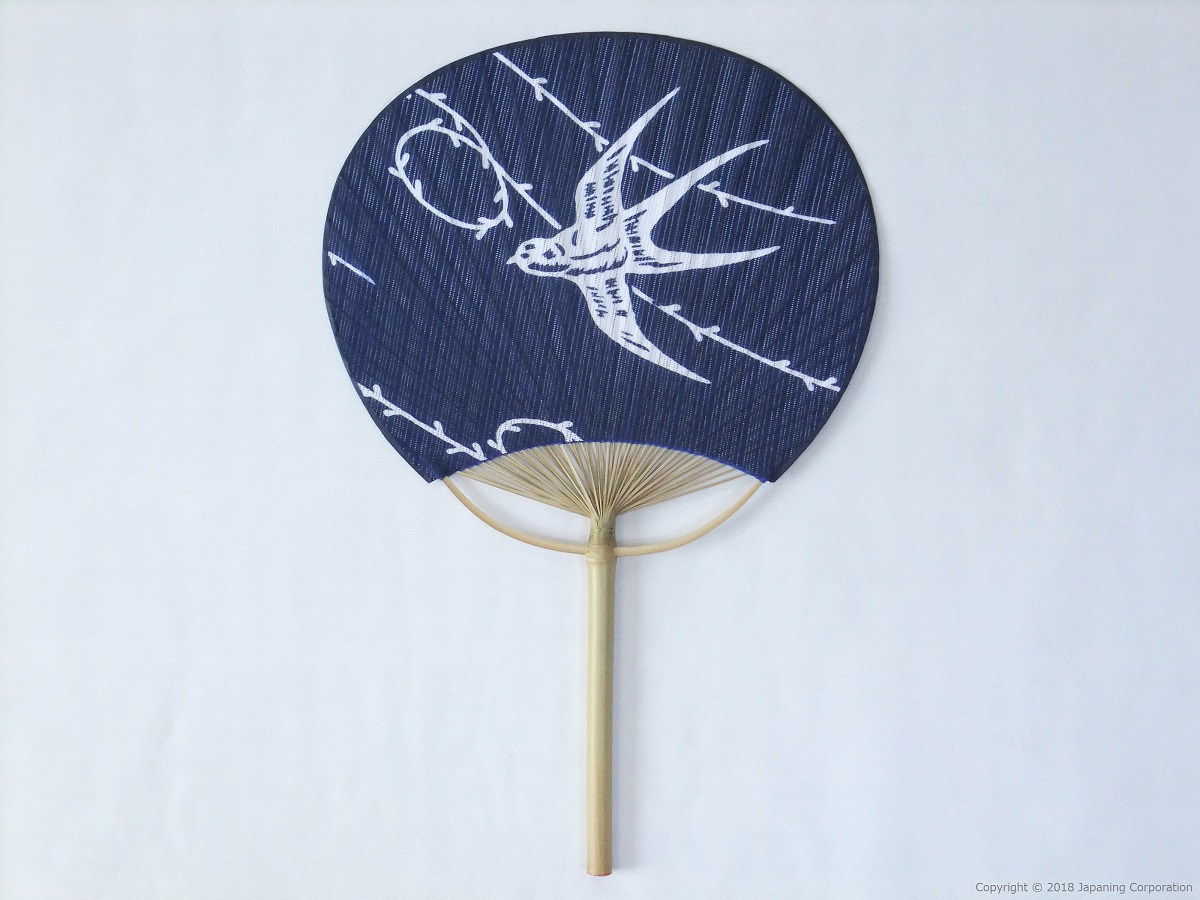 Dimension
25 cm (9.8") wide X 37 cm (14.6") long
Content
Paper & Bamboo
Origin
Chiba Prefecture
Note

For safe international shipping, we will ship the item with a cardboard box. So, please acknowledge the shipping cost even for a piece.
Please handle gently.
Do not wet the fan.
Price

2,500

YEN

Item

Antique style "Boshu Uchiwa" flat fan - Tsubame (Swallow)

SKU

UW-OTY-Yukatakiji-Tsubame-Kon

Number of Stock: 1 in stock
Also known as Boushu, the southern tip of Bouso peninsula in Chiba Prefecture is a hub of Uchiwa (Japanese traditional flat fan) production, with utilizing region's native bamboos that have nice pliability for fan frames.

Boushu Uchiwa is a traditional beauty and it conveys an antique spirit of "Edo" (the origin of Tokyo). The fans are produced by the dexterous craftsmanship whose skill has been taken over from Edo period in the mid-1600s.

There are three major regions of Uchiwa production in Japan – Kyoto, Marugame in Kagawa Prefecture and Boushu. Boushu Uchiwa features the original texture and shape of the bamboo, offering more feeling of the nature.

Enjoy the simple and natural beauty succeeded since Edo period.

Since handmade, each item is one of a kind.

The fan was produced by "Ohtaya" in the region.