A Pair of Wooden Rods for Displaying Tenugui =Optional Accessories= (41 cm wide)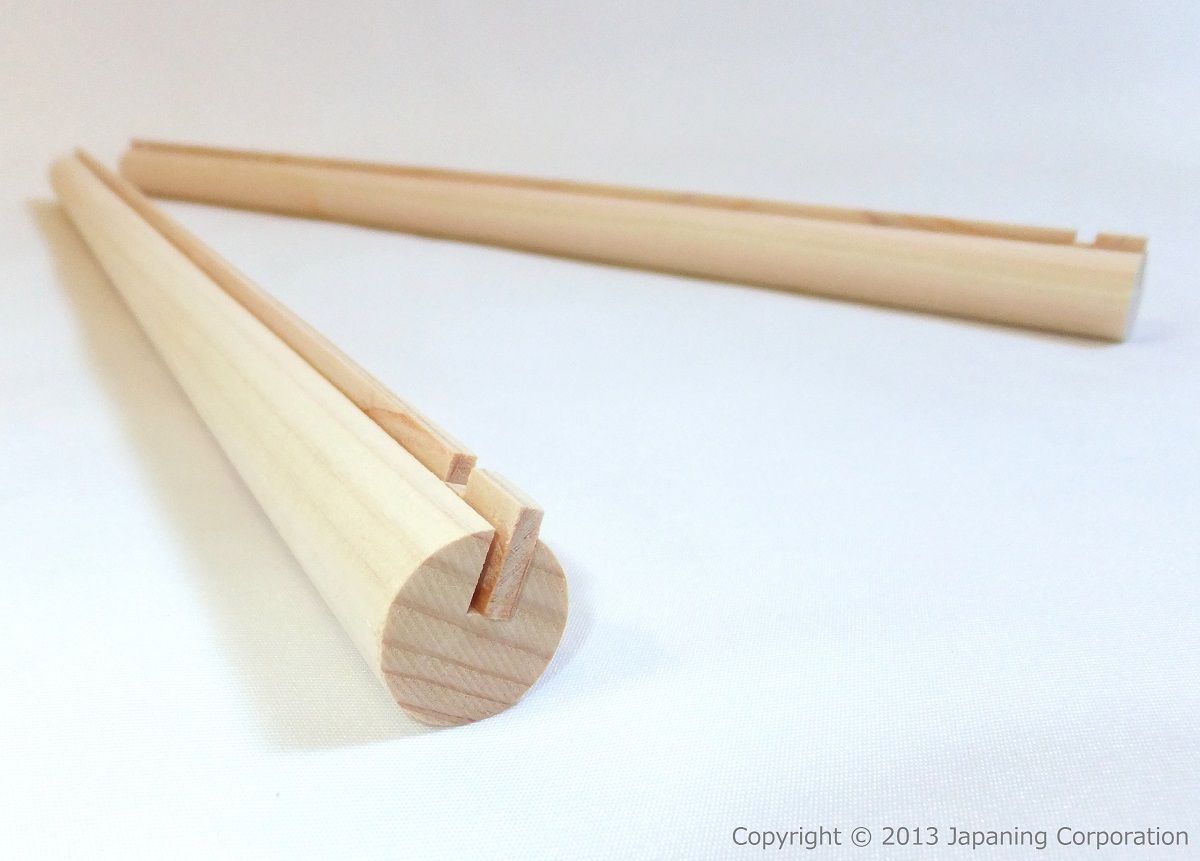 Note: For displaying vertical design tenugui only. The rods are not useful for displaying a horizontal design tenugui.
A pair of Tenugui decoration rods made of Japanese cyress (white cedar) pure woods. Total weight is 120g. 41cm (16 inches) rods will help you hang a tenugui as a wall tapestry. The rods are helpful for displaying vertical design tenugui (see the photo on the right side). Made in Japan, by Todaya Shouten, Tokyo.

To adjust a tenugui into the rods,
Step1: Romove thin plates from each rod.
Step2: Adjust tenugui into the thin gap of the rod.
Step3: Press in tenugui to the gap with the thin plate you removed in Step1.
Step4: Fix bottom rod and the thin plate by fitting equipped rubber O-rings into the small level differences.
Step5: Hang at your wall with the attached wire.

Price

2,250

YEN

Item

A Pair of Wooden Rods for Displaying Tenugui =Optional Accessories= (41 cm wide)

SKU

Tenugui-TD-Tapestry-Hinoki

Number of Stock: 5 in stock