A Noren Rod (Curtain Rail) =Optional Accessory= (31" - 41" Extendable)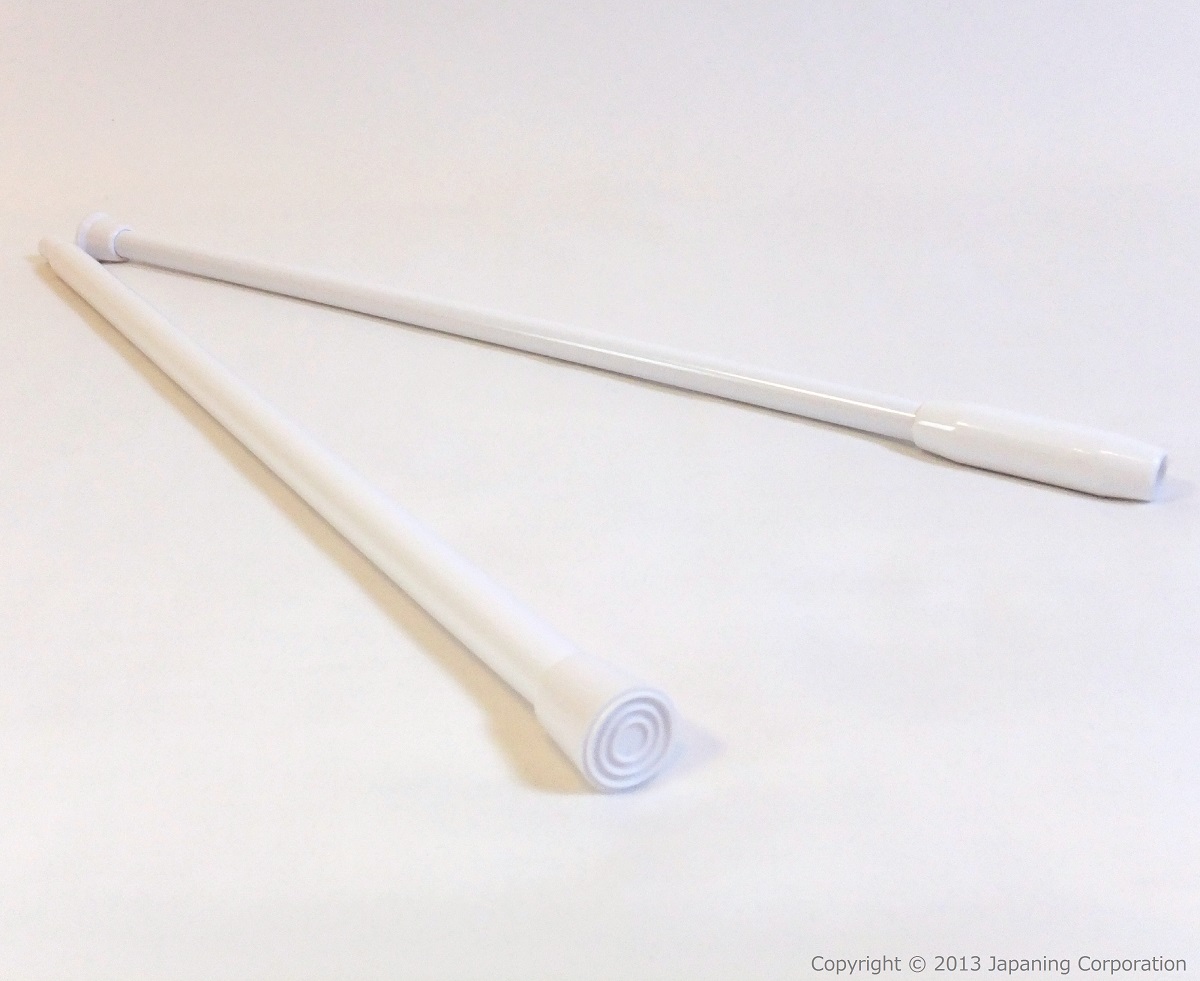 This is a noren rod (presumably referred as a curtain pole or curtain rail in your country) adjustable from 79cm to 105cm (31" to 41-5/16") for hanging a noren curtain (self-supporting extendable rod [tension rod] as shown in the right side photograph), and it has 3/4" clearance (each side) form the wall.
Please joint two rods (as shown in the above photograph) together and then adjust the width by rotating (twisting) one side to fit your hallway. Two separation makes it easier to ship the item via standard mailing service. If you don't find an appropriate noren rod at a home depot nearby, it is a good opportunity to purchase the rods at our store. The rod weighs 100g in total. Made of iron with ABS resin coating (Made in Japan).
Please note that this curtain rod is designed for hanging a noren, and that the maximum durable weight of a hang item is approximately 1.0 kg (2 lbs).

(1) Please note that you need to prepare a noren rod on your side as a rod does NOT come with a noren.
(2) We only have this type of noren rod at our store, and we don't provide longer ones. We wish you find a longer rod in your country. Thank you.
Price

880

YEN

Item

A Noren Rod (Curtain Rail) =Optional Accessory= (31" - 41" Extendable)

SKU

Jointpole-CM-Jointpole-92157
Sorry, this item is currently out of stock.